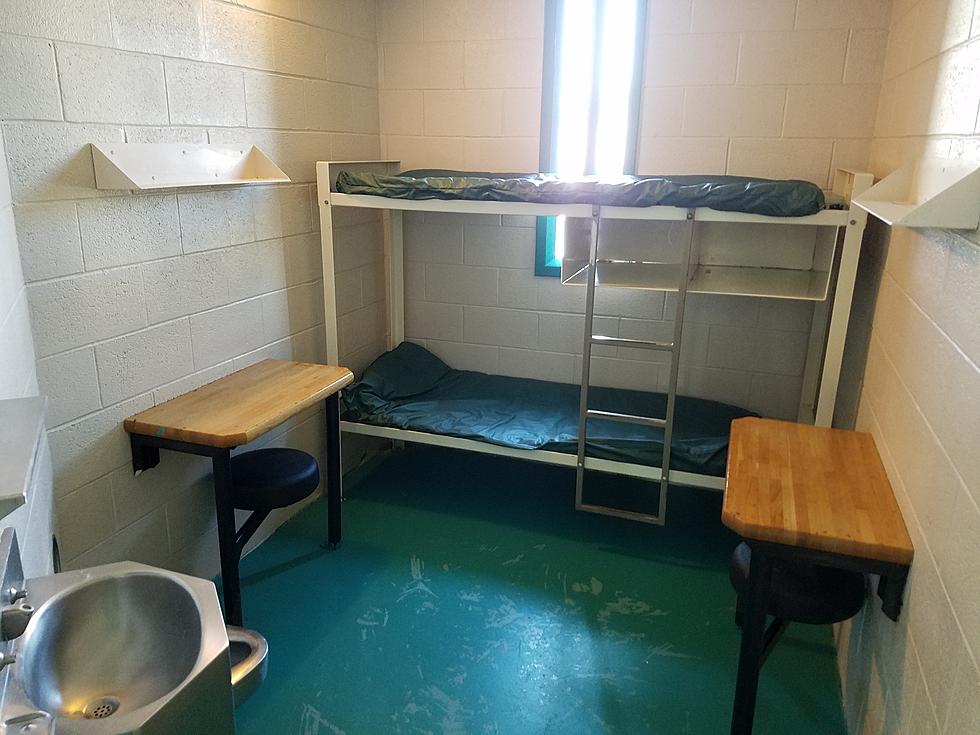 Asbury Park man looking at 20-years for home invasions that included sexual assault
Prison cell at the Monmouth County Correctional Institute. (Vin Ebenau, Townsquare Media New Jersey)
An Asbury Park man has been served a 13-count indictment by a Monmouth County Grand Jury, according to Acting Monmouth County Prosecutor Lori Linskey, for his orchestrating of two home invasions in the city as well as the deplorable actions he took while committing those crimes.
Shawn Connolly, 34, went into both homes in the early morning hours -- both on September 14 -- with the first incident occurring at around 2:30 am when he broke into a home and threatened a woman with a knife.
He had a similar M.O. in the second incident, shortly after 5:00 am, which escalated and became heinous in nature as Connolly broke in, threatened to harm the people in the home with a knife and then allegedly sexually assaulted one of the victims.
When Asbury Park Police responded to the 911 call and arrived on scene around 5:27 am,  Connolly was still at the scene of his crime and was then placed under arrest.
It was at that point police were able to tie him to the earlier incident that morning.
He was later charged and has now been incited for 2 counts of first degree Armed Robbery, 2 count of first degree Aggravated Sexual Assault, 2 counts of second degree Burglary, 2 counts of third degree Terroristic Threats, 3 counts of third degree Possession of a Weapon for an Unlawful Purpose, and 2 counts of fourth degree Unlawful Possession of a Weapon.
If convicted, Connolly faces up to 20 years in prison on each count of Armed Robbery as well as the Aggravated Sexual Assault, up to 10 years state prison on each count of Burglary, up to 5 years state prison for each count of Terroristic Threats and Possession of a Weapon for an Unlawful Purpose and up to 18 months state prison for each count of Unlawful Possession of a Weapon.
Acting Prosecutor Linskey said that he would also be subject to Parole Supervision for Life and would be required to register under Megan's Law.
He remains jailed.
Connolly is currently represented by John M. Murphy, III, Esq., of Staten Island, New York.
The case is assigned to Monmouth County Assistant Prosecutor Danielle Zanzuccki.
Here are New Jersey's Most Wanted Criminals