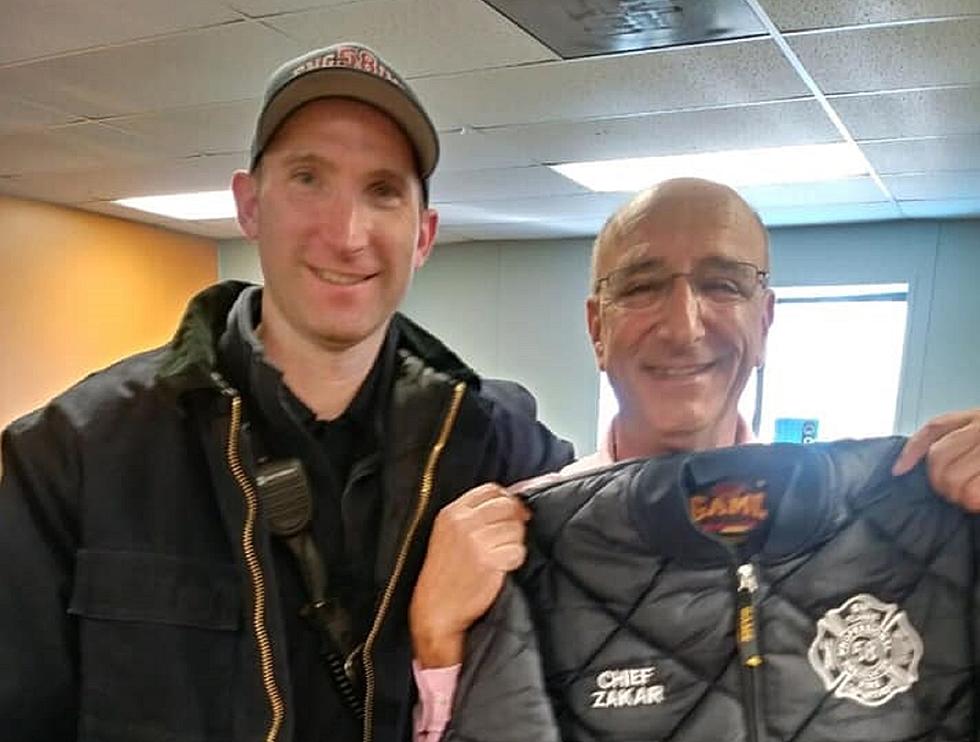 A Trio of Tuesday Congratulations
Ed Zakar with Matthew Jordan (Ed Zakar)
Super Bowl week has officially begun in Atlanta where they are expecting a winter storm that will bring mostly rain and maybe some snow today.
High temperatures the next few days will only be in the 40s but by game day on Sunday they'll be in the upper 50s.  Of course the game will be played indoors so weather would only be a factor for travel purposes.
It seems to me that very few people are excited over the Patriots-Rams matchup but that will likely change by Sunday.
A trio of Tuesday congratulations:
Let's start with Paul Santucci who will be sworn in as the new police chief in Colts Neck during a ceremony Wednesday night.  Santucci is a 1991 graduate of Central Regional High School where he was a standout member of the Golden Eagles soccer and track teams.
He's been with the Colts Neck PD for 23 years and for the past 7 years has served as Detective Sergeant.  He is the latest in a rather long line of Central graduates who have gone on to become police chiefs at the shore.
Beachwood Council President Ed Zakar has worked at Six Flags Great Adventure in Jackson since the park opened in the summer of 1974 and officially retired after nearly 45 years last week.  In charge of Safety & Risk Management, Zakar got a nice sendoff from his fellow workers last Friday which was clearly well-deserved after a long and distinguished career.
Donovan Catholic girls basketball coach Glenn Jansen got his 100th career victory last night in the Griffins win over Lakewood.  Jansen is in his second season at Donovan Catholic after spending his first four at Colts Neck where he remains as a teacher.  He also coaches the girls volleyball team at Donovan which is his alma mater.