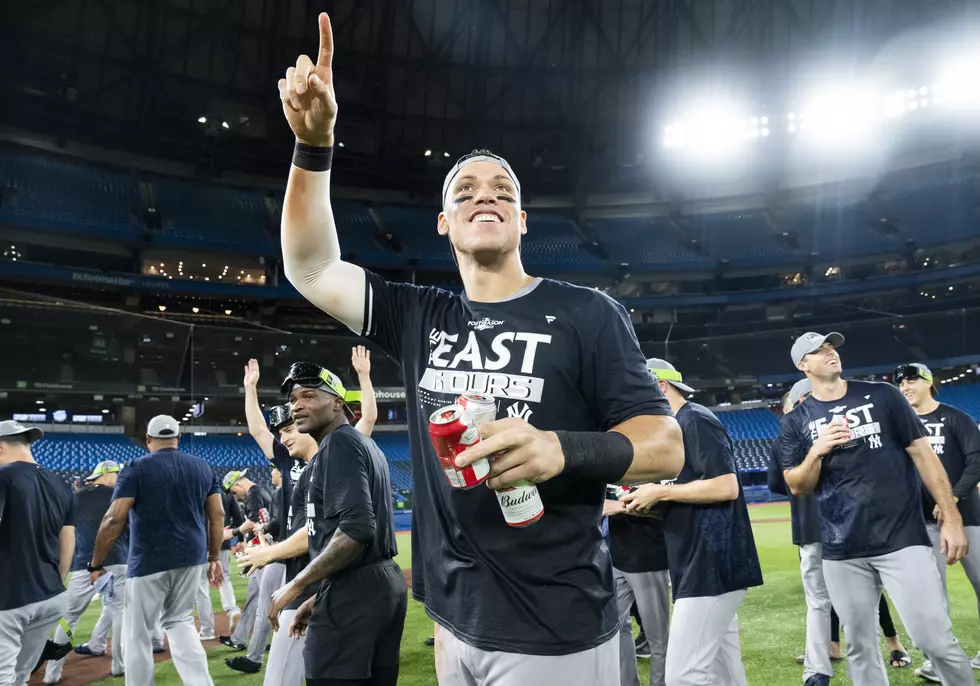 A Good Time For Local Baseball Fans
Aaron Judge and the Yankees are looking for an even bigger celebration
Getty Images
We live in a somewhat unusual place when it comes to being a pro sports fan.  Unlike other areas of the country we are not a one-town, one-team market and depending on exactly where you live you are likely either a fan of the New York/New Jersey or Philadelphia teams.  Clearly we also have many who root for teams from other regions, especially in football.
The result is we are never fully behind one team although when good there are some who have a better chance of uniting a pretty good percentage of the shore market.  Who those teams are is something up for debate and again based on geography.  Much of Northern Ocean and Monmouth County are in the New York corner but head south and Philly teams rule…again in general terms with many exceptions.
However in what is a rarity we have a major sport in which all three "local teams" have made the playoffs.  The YANKEES are certainly in the best shape, having won their division and getting a bye into the American League Division Series where they would face the winner of the Rays-Guardians wild card series which begins this afternoon.
The METS despite being tied for the third best record in baseball blew the NL East title and now face the San Diego Padres in a nail-biting best-of-3 wild card series which begins tonight.  All three games would be played at CitiField and should the Mets survive their reward would be the 111-win Dodgers.
The PHILLIES earned the last wild-card spot in the National League and take on the Cardinals with all three games if necessary held in St. Louis beginning this afternoon.  Should they take 2-of-3 then it's a meeting with the Atlanta Braves.
So for now most of us have a team to root for…let's hope it stays that way after the weekend.
https://thefw.com/mlb-history-year-you-were-born/