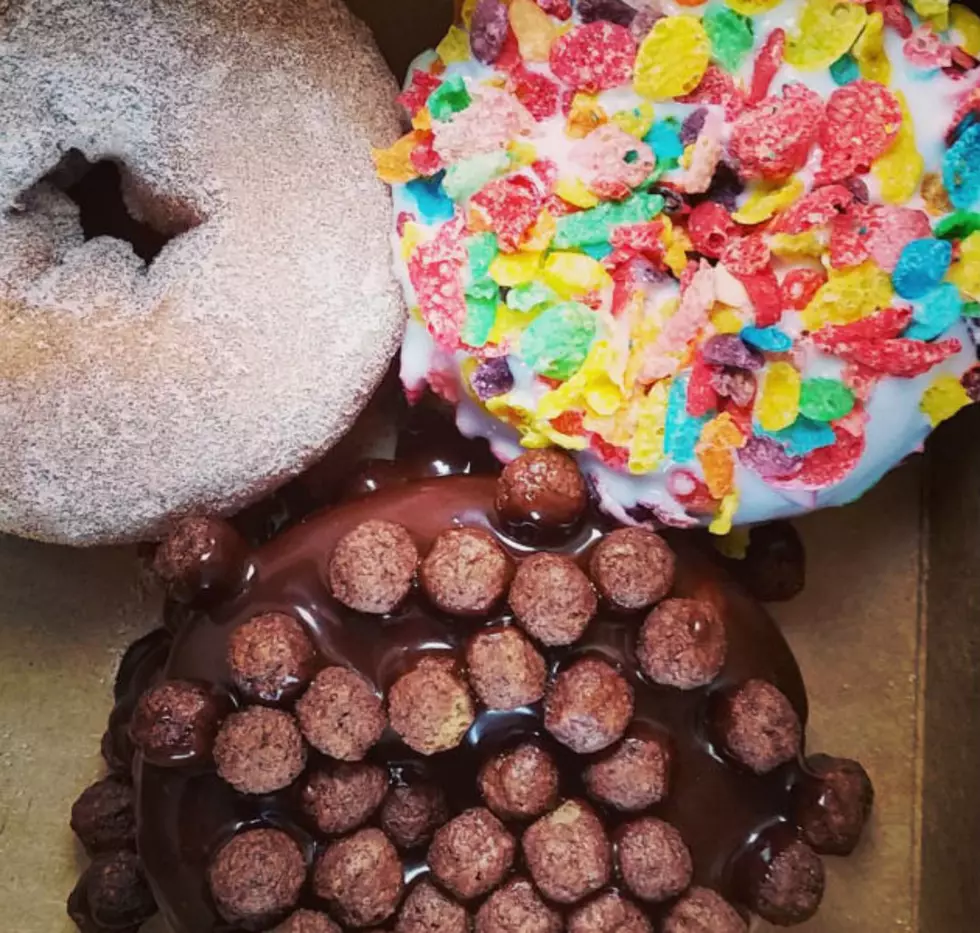 5 Ocean County Doughnut Shops Make The List Of NJ's Best
The NJ Doughnut Trail 2017: a map of Jersey donut shops (Erin Vogt, Townsquare Media)
I think that it's time that Ocean County gets named as New Jersey's doughnut capital.
For starters, the doughnut shop that I can literally see out the window while I'm typing this (hi, Uncle Dood's!) has been named as one of the best in the country a number of times now, and OB-CO's has been serving up sweet treats literally for generations.
And, while saying that Ocean County has the best doughnut bakeries in the state doesn't come as a surprise to us, it's always nice to get that reinforced by others.
In honor of today's National Doughnut Day, NJ.com picked almost three dozen doughnut shops across the Garden State as some of the very best.
With 21 counties in New Jersey, I think that Ocean County shops making the list 5 times is pretty impressive.
And that's just Ocean County doughnut shops, by the way. If we included Monmouth County as well, the Jersey Shore would be represented even more on the NJ.com list.
As for which Ocean County doughnut shops got shout outs, here are the 5 that were named among the best in the state:
Uncle Dood's Donuts - Toms River
OB-CO's Donuts - Toms River
Cloud 9 Donuts - Brick
Village Donut Shop - Jackson
Shore Good Donuts - Manahawkin
Honestly, I can't argue with any of those (and yes, I've sampled the goods from all of the above. What can I say, I'm a fan of doughnuts, don't judge).
As for the Monmouth County doughnut shops that landed on the list; Purple Glaze in Asbury Park, Broad St. Dough Co. in Oakhurst and Freehold, and Dune Donuts in Spring Lake all got some love from NJ.com.
With 8 of the state's 33 best doughnut shops between Monmouth and Ocean Counties, the Jersey Shore boasts nearly a quarter of the list for the whole state.
You can check out the full list of New Jersey's 33 best doughnut shops by clicking here for the NJ.com story.
Enter your number to get our free mobile app
Best Ice Cream Shops In Ocean County