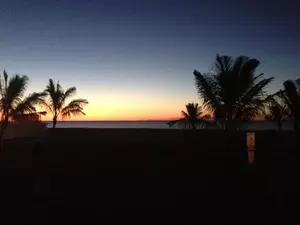 What Is The Jersey Shore's Favorite Thing After Labor Day?
Lou Russo, Townsquare Media
As the summer tourist season winds down, we wanted to know what Jersey Shore residents were most looking forward to after Labor Day.
So we took our latest Jersey Shore poll to find out and some of the results were completely expected, and some might be considered a little surprising. Let's get to all the results.
We asked you what you were most looking forward to after Labor Day, and as much as we all try to consider other things, it seems to always come back to our Jersey Shore roadways.
Our top response was one that won't surprise anyone, as 42% of those who responded are looking forward to the end of the summer traffic. We are just a couple of weeks away from reclaiming our roads.
Another 26% say they are going to enjoy our summer on beaches that are less crowded. We'll be reclaiming our beautiful beaches as well pretty soon and that's the 2nd most looked forward to thing after Labor Day.
Crowds were the theme of the the #3 response as well, but this time it was the restaurants and the boardwalks in the spotlight. 16% of responders are looking forward to less crowds there.
Other responses that got votes but didn't make our top 3 were "local summer", "more parking" and "no beach fees" which each got 5% of the vote.
It looks like there are plenty of things we're looking forward to after Labor Day here at the Jersey Shore. Good for us for looking on the bright side. Thanks for the votes!
More From Monmouth & Ocean Counties