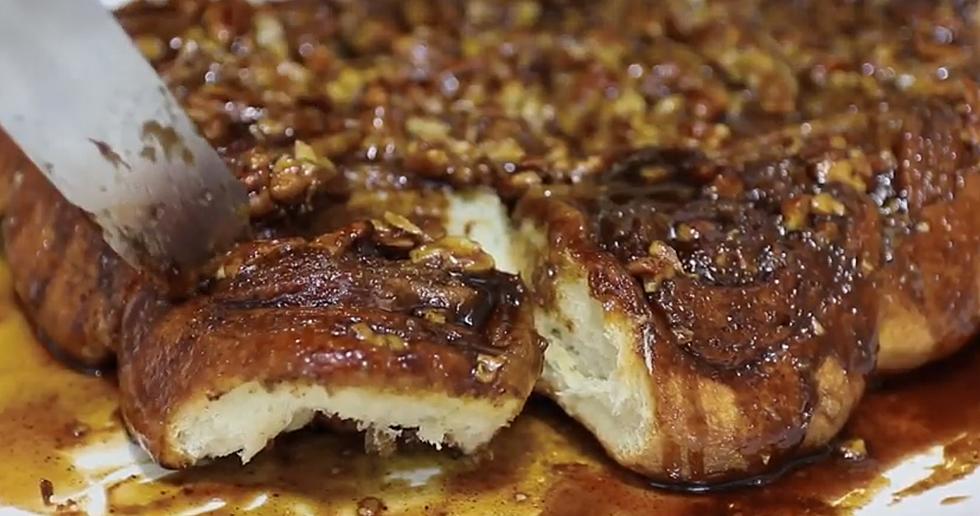 Welcome Wildwood Crest's Newest Delectable Sensation
In The Kitchen With Johnny via Youtube
Well, it looks like our diets will soon be out the window, hah!
A Philadelphia bakery will soon call the Wildwoods home as Wildwood Video Archive has reported that Barry's Buns will soon have a location in Wildwood Crest. This means all the sticky buns and pastries made famous at their location at the Market at the Fareway in the Chestnut Hill section on Philadelphia will soon be making their way into our mouths.
According to the Barry's Buns website, the owner/pastry chef Joel has quite the resume. For one, he's been baking since he was a teenager, even attending Johnson and Wales in Rhode Island where he obtained a pastry arts degree. From there, he went to work in Philadelphia and eventually became a regional coordinator for the Mid-Atlantic region of Whole Foods Market. Considering Joel's been baking since he was 14 years old, it's not surprising that this location will technically be his third. In addition to the location in Chestnut Hill, he's also got one in the neighborhood of Old City in Philadelphia, as well.
Now, he and his wife are bringing their business to Wildwood Crest where they're setting up shop on New Jersey Avenue right near Primo Hoagies.
There's no telling when their new Wildwood Crest location will be up and running. However, if Joel and Jen plan on opening up in time for summer 2021, then that probably means our beach bodies are doomed. Still, by the looks of his goods, it'll probably be worth it.
Sticky buns for summer? Not the worst treats to indulge in, are they?
Sources: WildwoodVideoArchive.com, BarrysBuns.com, Youtube
GO INSIDE THE INFMAMOUS MANALAPAN JERSEY SHORE: FAMILY VACATION HOUSE