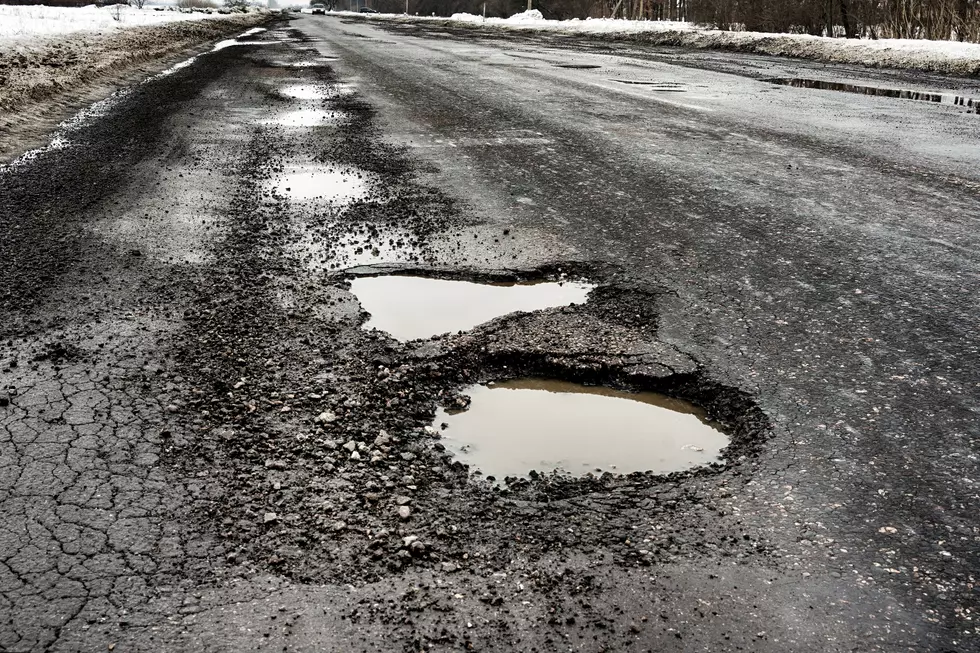 Watch The Potholes: The Worst Parking Lot At The Jersey Shore Is The Michaels Plaza In Toms River, NJ
Getty Images/iStockphoto
We are still in the middle of the winter season which means our roads are TORE UP.
There has been snow, sleet, ice, salt and who knows what else breaking down our roads, parking lots and ramps and now....the damage is more than noticeable.
And I feel like being a Jersey girl born-and-raised means that it is in my blood to tolerate potholes, cracks and dents while driving.
But man....was this parking lot bad.
I am talking about the parking lot with Hand Stone & Massage, Michaels, Mattress Firm, Dollar Tree and more on Hooper Avenue in Toms River.
If you are not 100% sure where I am talking about, type in 1342 Hooper Avenue in Toms River. That is the official address to the Michaels.
I was in this parking lot to get a massage and I came rolling in like I was on a flight that was experiencing straight up turbulence.
Okay maybe not THAT bad....but it was a rough drive.
So I am proclaiming this parking lot as the worst parking lot at the Jersey Shore.
It is just chaos.
Now....there are a lot of parking lots at the Jersey Shore and I am going to bet that at least one of you out there disagrees with me.
So if you do disagree...shoot me an email at Nicole.Murray@townsquaremedia.com and let me know which parking lot tops this ultimate disaster in Toms River.
I know potholes are a part of the Jersey Shore culture....but as of now, I am over it.
Stay safe while driving out there.
Listen to Nicole Murray middays on 94.3 The Point and download our free 94.3 The Point app.
Have You Seen Them? Ocean County's Most Wanted
CHECK OUT: Where NJ's biggest winning lottery tickets were sold