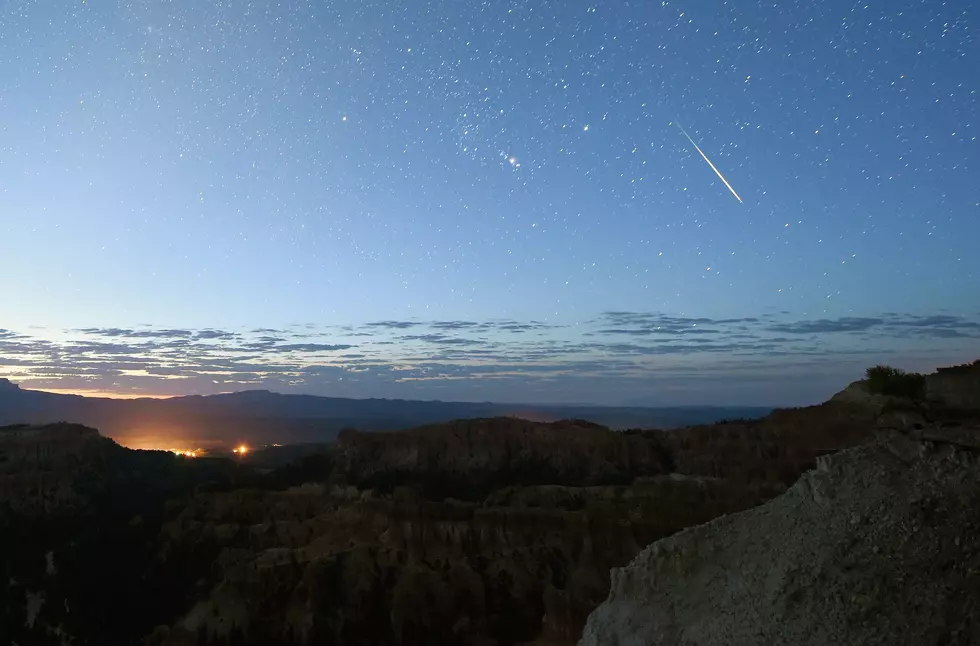 Watch – A Fireball Meteor Was Caught On Video In Ocean County Sunday
Getty Images
Man, am I disappointed that I missed this!
There are few things in this world that I love more than skywatching. I've been fascinated with the stars and planets since I was little. Even to this day, I still look up at the night sky with the wonder that I had when I was a kid.
I'll stay up late, brave the freezing cold, and do nothing but stare at the night sky if there's a crystal clear night.
Which is why news of a rare fireball meteor that streaked across the Ocean County sky on Sunday is torture to me, I totally missed it.
But a lot of people didn't miss it.
According to USAToday, the fireball was seen throughout the New Jersey, New York, and Pennsylvania tri-state area on Sunday night.
In fact, the USAToday article quotes an eyewitness who was right here in Toms River. You guys are killing me!
We don't just have eyewitness reports to go on, a car dashcam caught video of the bright shooting star right in Lakewood:
I mean, don't get me wrong, this is all really cool. It's awesome when so many people can appreciate the wonder of nature spontaneously like this.
I'm just jealous that I missed it.
There's still plenty to see in the night sky right now, with Mars still really bright (and really recognizable by its orange hue) in the November sky over the Jersey Shore.
In fact, with a little help from one of the great skywatching apps that are out there, you can still spot Jupiter and Saturn, too.
It all just goes to show that it's worth keeping an eye on the sky when the weather cooperates, you never know what you might see!
Enter your number to get our free mobile app
LOOK: Famous Historic Homes in Every State