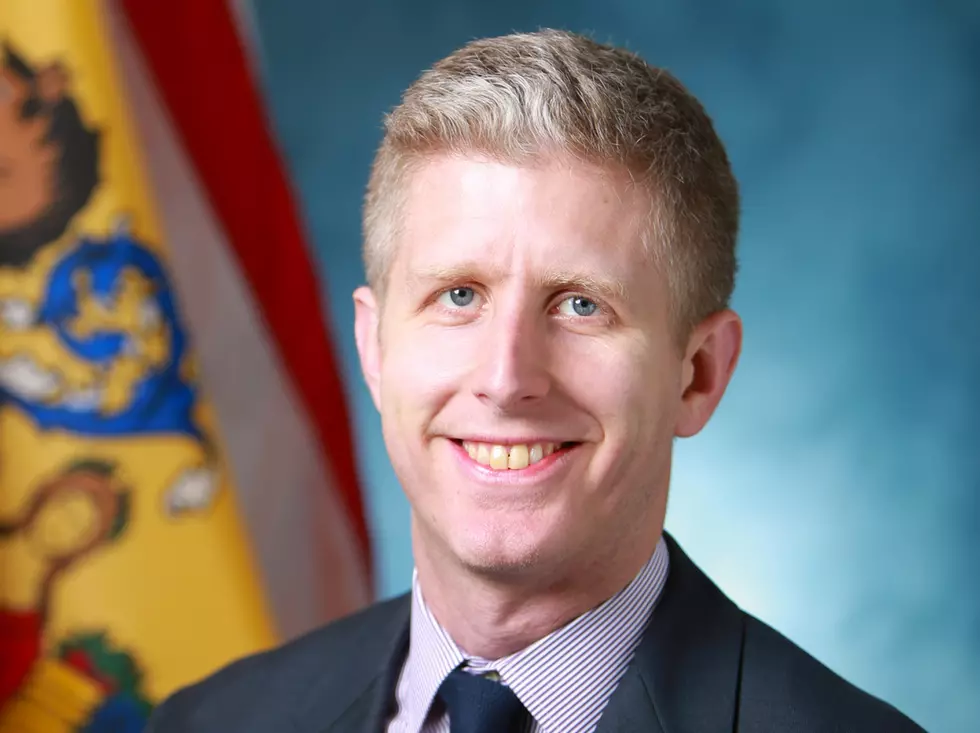 'Toxic workplace' — Woman says Murphy staffer got violent in office
Joseph Kelley (Governor's Office)
TRENTON — There's another allegation of troubling behavior from the Murphy administration, this time involving hot tempers and violence in the workplace.
Joseph Kelley, who served as deputy campaign director, was investigated for throwing a chair while Julia Fahl, the in-state finance director for the campaign and his subordinate, was in the room, according to a Wall Street Journal report.
Fahl, who is running unopposed next month for mayor of Lambertville, complained about Kelley and "toxic workplace" issues to campaign officials, she told NJ.com. Sources told NJ.com that she complained about Kelley three separate times.
An investigation by an attorney confirmed the chair-throwing incident but did not conclude that he treated woman "unequally," according to the Journal.
Murphy defended Kelley in a statement to NJ.com. In a statement to the Journal, Murphy spokesman Dan Bryan called Kelley an "integral member of the state's economic development team."
Kelley currently serves the Murphy administrator as the deputy chief of staff for economic growth. He is with the governor on his trade mission to Germany.
Kelly told the newspaper that he had a "decent" relationship with Fahl. He admits throwing the chair, but "in the opposite direction of her." He said after the incident, he and his wife joined Fahl and her partner for weekend at their house.
Fahl told NJ.com that she is confident Murphy would address the issues raised by the incidents with Kelley and "put into action the values and principles that we both campaigned on."
The report comes as the Murphy administration deals with the fallout from two allegations of rape against Albert Alvarez, who resigned Oct. 2 as chief of staff of the New Jersey Schools Development Authority.
Katie Brennan told the Wall Street Journal that she reported the incident last year to the Hudson County Prosecutor's Office, which declined to prosecute the case because investigators did not believe they had enough evidence to obtain a conviction. The case is now being reviewed by the Middlesex County Prosecutor's Office and is the subject of investigations by the administration and the Legislature.
Scrutiny of Murphy's payroll began after the hire of Macellus Jackson, who was ineligible for a pubic sector job because of his corruption conviction.