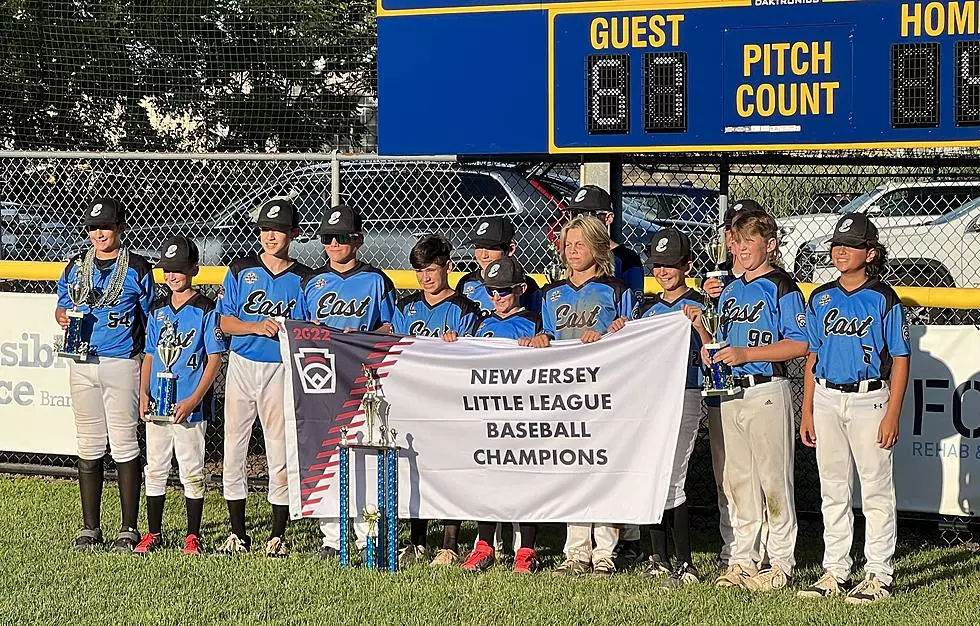 Toms River East Little League is One Win From the World Series Let's Rally Tonight!
Matt Manley
Once again the kids from Toms River East are thrilling their fans and family as they continue another successful Little League season. Toms River East Little League is now just one game away from the Little League World Series in Williamsport, Pennsylvania. All of us at Townsquare Media - 92.7 WOBM want to congratulate you on a great season!
This week Toms River East beat the Connecticut state champions from Fairfie3ld to hold off elimination and now face a "win and in" situation tonight. Toms River East defeated Fairfield 3 - 1 on Wednesday night to force a one-game playoff with the New York state champion.
WATCH TONIGHT'S PLAYOFF GAME TOMS RIVER EAST VS FAIRFIELD AMERICAN OF CONNECTICUT AT 7 PM ON ESPN 2 (XFINITY CHANNEL 68 OR HD 851)
It will not be an easy task for the kids from Toms River, East lost earlier in the tournament to the New York state champs from Massapequa, Long Island. I am already so proud of the Toms River East kids, coaches, and families, so whatever happens tonight it's been a great year and experience for everyone. I think so many folks around the country, and outside the U.S., love the Little League World Series. My Dad was a coach in the Toms River Little League many years ago and took one of his teams to the championship, it was a very exciting time.
So let's rally tonight and enjoy the game and cheer on Toms River East as they look to get back to Williamsport and the Little League World Series.
Post your good wishes below and LET'S GO TRE  
One of the Oldest Houses of Worship in New Jersey is Right Here in Ocean County
The Friends Meeting in Little Egg Harbor New Jersey
Elton John Farewell Tour Hits New Jersey
Elton John's Goodbye Yellow Brick Road Tour at MetLife Stadium, East Rutherford New Jersey 2022