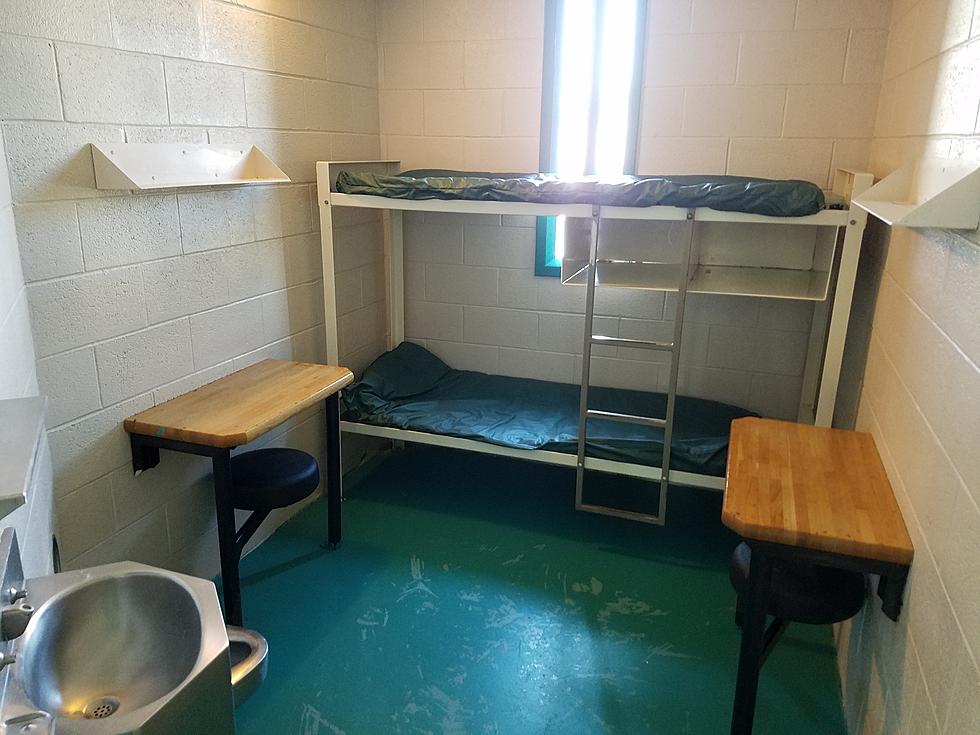 The need for speed gives a driver 30 summonses in Union Beach
Prison cell at the Monmouth County Correctional Institute. (Vin Ebenau, Townsquare Media New Jersey)
A Pemberton man with multiple active warrants out for his arrest got into even more trouble when he fled a detective in Union Beach in his Mercedes after failing to hit the brakes at a stop sign.
The Union Beach Police Detective observed a black Mercedes Benz with stolen license plates fail to stop at the stop sign located at Union and Washington Avenues.
He then conducted a motor vehicle stop at the intersection of Union Ave and Hemlock in Hazlet.
Prior to pulling over the Mercedes the detective was able to identify the driver as David Yunker who, without notice, fled the scene in his Mercedes at a high rate of speed.
The detective gave pursuit along with another detective who arrived on scene the moment Yunker put his vehicle into drive and fled.
Police say Yunker proceeded to drive at a high rate of speed on both sides of the roadway passing vehicles and "causing reckless endangerment to the motoring public."
For the safety of the motoring public, the Union Beach Detective Bureau ended the pursuit "after Yunker showed no regard for citizen and motoring public safety."
An investigation led to Yunkers location.
Union Beach and Hazlet Police then executed the outstanding warrants on Yunker in Hazlet who was then arrested.
Yunker was charged with three felonious charges: eluding police officer(s), obstruction of justice and hindering his own apprehension and given a total of 30 motor vehicle summonses.
He is currently housed in Monmouth County Correctional Institute awaiting a detention hearing.