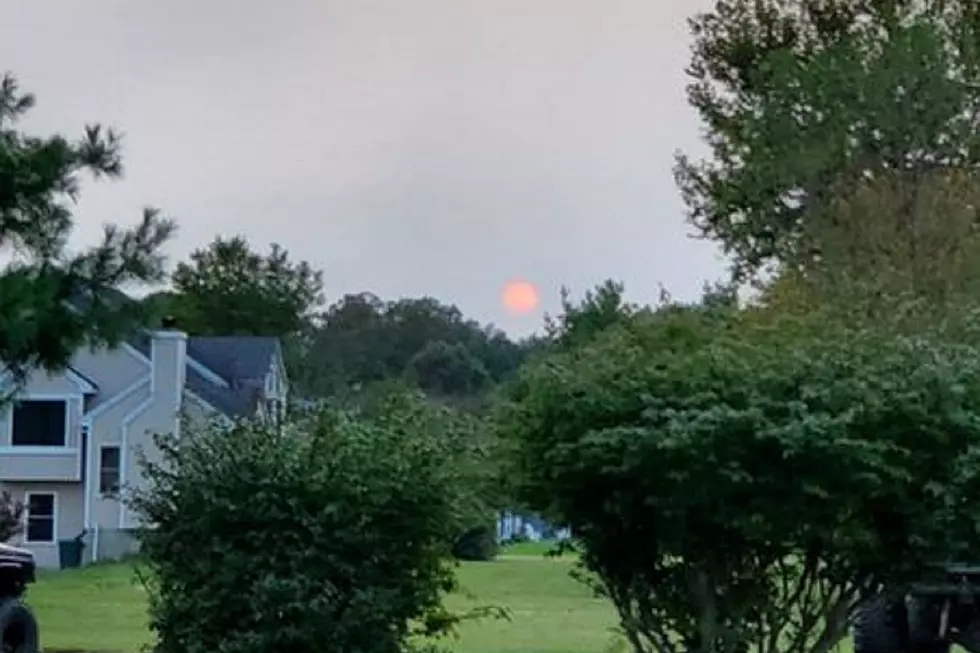 The Hazy Sun, COVID-19 in Schools and Season Over
Hazy sun over Cream Ridge (Deborah Ann)
Random notes and thoughts:
Are we making a little too much every time a school age child tests positive for COVID-19? Isn't it safe to assume that every school is going to have positive cases and not hit the panic button when one or two children come down with the virus, especially if they have mild cases with little symptoms.

We have been dealing with this pandemic for six months and it's not going away anytime soon so the idea is to just do our best to live with it and hopefully get through it.

Over the next month what will we see and hear more: political commercials or those for the many online gambling platforms?
Doesn't President Trump deserve at least some credit for the recent peace deals reached between Israel and some Arab nations? He certainly won't get any from Democrats but that's modern-day politics.  Neither side would praise the other if they developed a 100% vaccine for COVID-19.
The Yankees are putting it together just in time to make a serious World Series run. Plus Giancarlo Stanton is back with the over/under on him pulling a muscle at 6 games.  (I'll take the under).
The Mets are finished when it comes to this season but we fans have some hope for the future with Steve Cohen as our owner.
The Jets are also finished although they still have 15 more games to torture their fans.
The fact that we are 3,000 miles from the west coast and our atmosphere can be impacted by the wild fires there is astounding.
If you are looking for something to gravitate to on TV then I highly recommend "Away" on Netflix. It's a 10-episode series starring Hillary Swank as the commander of the first NASA mission to Mars while also trying to deal with issues in her own family back home.  Josh Charles plays her husband and they are both terrific in this series.  In full disclosure we have one episode left and I can't way to see the finale.
The Yankees scored more runs last night then either the Giants or Jets did in their season openers.
If you're looking for a place to live in Florida then you should know Derek Jeter has put his 31,000 square foot Tampa mansion on the market for $29 million.