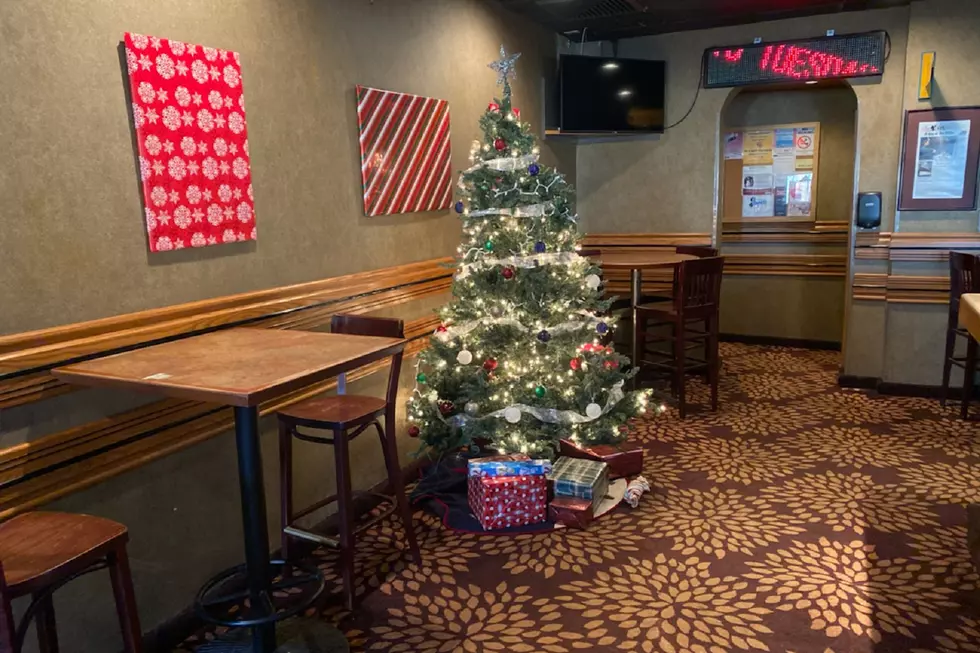 The Gift That Benefits Everyone
Christmas tree at The Office Lounge in Toms River (Kevin Williams, Townsquare Media NJ)
We are ten days away from Christmas and I'm sure many of you have still not finished your shopping but I am here to help.
Maybe you are struggling to come up with something for a friend, co-worker or even a family member in which you need a stocking stuffer or two.  I've got you covered and not only will they like it but you'll be doing something to help others.
In case you are not aware the restaurant/bar industry in Ocean & Monmouth Counties is suffering and the next few months don't look much brighter. It might be a case of going from bad to worse.  Outdoor dining was a saving grace for many but winter is here and the tents have come down.  Now it's indoor dining with a 25% capacity, no seats at the bar and 10 p.m. closing.  That's not a challenge, that's a roadblock to survival.
I know a little more than most about the business because I have many close friends who own and operate restaurants and bars.  People see a place jammed on a Saturday night (at least before COVID) and assume they are rolling in cash.  They have no idea how small of a margin most places operate on and the expenses that are associated with a business that requires 24/7 attention.
While statistics vary it's safe to say that many restaurants open and close within just a few years and some don't even make it past the first year.
So back to my initial statement that I can help with your holiday shopping and you can help at the same time.  Restaurant gift cards make for ideal presents because the recipient can use them at their discretion.  I know many are not comfortable yet with going into even their favorite restaurants but that will change at some point in 2021 and then instead of pulling out cash or their own credit card they have that nice gift card to pay for a free meal.
With that said visit a local restaurant/bar and purchase a gift card.  It's easy to wrap, will put a smile on the face of the person you are giving it to and also help out a LOCAL business that is vital to our economy.  Restaurants are not just about food and drink they're about people and one thing this pandemic has taught is not to take people for granted.
TOP 10: The best holiday TV specials of all time, ranked