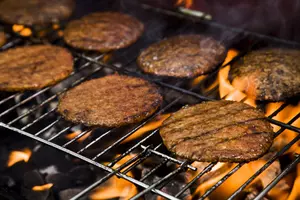 Summer Soul BBQ Series Continues At JBJ Soul Kitchen
ThinkStock
You can be a part of the Summer Soul BBQ Series and help the JBJ Soul Kitchen continue to do their amazing work.
The Summer Soul BBQ Series has been going strong all summer long and your next chance to be a party of one is coming up very soon. Don't miss it on August 25th at the Red Bank location of the JBJ Soul Kitchen.
The event takes place Saturday the 25th from 4:00pm to 7:00pm at 207 Monmouth St. in Red Bank and will feature burgers, hot dogs, veggie burgers, pulled pork, chicken sausage and much more.
It's $20 a person for all that and much more and remember the event is rain or shine. So don't miss a chance to help alleviate hunger and support the wonderful JBJ Soul Kitchen. If you want more information, just visit the JBJ Soul Kitchen Facebook page.
More From Monmouth & Ocean Counties