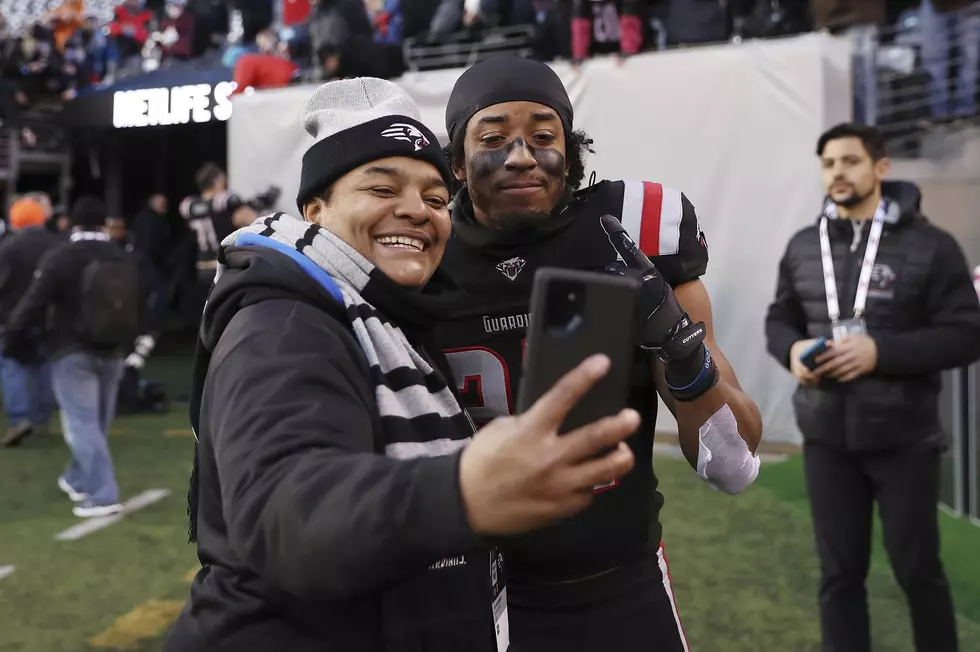 Spring Football and the Oscars
New York Guardians cornerback Ranthony Texada II (24) takes a selfie with a fan after an XFL football game (AP Photo/Steve Luciano)
A little of this and a little of that on a Tuesday morning:
So here's my comments on the Academy Awards which made history on two fronts Sunday night. One was for the awarding of the best picture award to a foreign-language film for the first time and the other was for setting a record with the smallest TV audience ever.

Thoughts on both; I did not see the South Korean film "Parasite" and neither did many of you as its only grossed $35 million in the U.S.  However Hollywood loves to think of itself as "cute" at times and this was one of those times.  As for the TV ratings, the Oscars are a pretty boring (and long) show especially without a host and with speeches like the one delivered by Joaquin Phoenix who is a great actor and on another planet.
I also have also not commented on the debut of the XFL which I think provided better-than-expected football and seemed to be a hit with many fans who attended games they could actually afford. This latest attempt at a winter/spring pro league just might have a chance.
A new Quinnipiac national poll has Bernie Sanders leading the Democratic field with a slumping Joe Biden falling to second, just ahead of a surging Mike Bloomberg. Of course the New Hampshire primary is today with Sanders expected to come out the winner.  This race is going down to the wire this summer.
If you are looking for a TV series to watch then I strongly suggest "The Outsider" which is based on a Stephen King novel and airs Sunday nights on HBO. We have watched the first three episodes and I'm baffled and hooked.
Speaking of TV I'm a big fan of the three Chicago dramas that air on Wednesday's on NBC. "Chicago Fire" "Chicago Med" and "Chicago PD" provide good storylines week in and week out and I love when they tie-them together as part of a crossover event. I usually record all three and watch late at night over the weekend.
Of all the pro sports the one that TV simply can't do justice to is hockey. Go to a game in person and you might just fall in love with it.