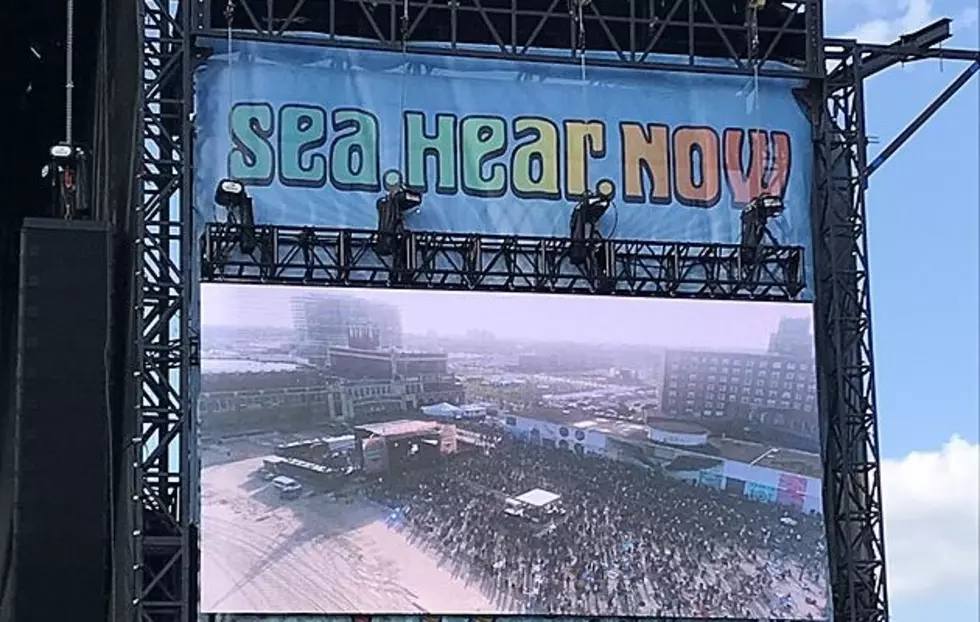 Sea Hear Now? Nope! Not A Chance If You're Not Vaccinated
(c) Varacchi
Big beach concerts at the Jersey Shore have become the norm in recent years. The artists and their genre of music have attracted thousands of fans from around the world. When the pandemic hit, everything stopped.
As a music fan and lover of live music, to see the industry rebound these last few months has been exciting. Not just for my benefit, but for the welfare of all the people who work to make these shows happen. They can now return to work and provide for their families.
Listen to Rich DeSisto weekdays from 3 p.m. - 7 p.m. on 105.7 The Hawk and download our free 105.7 The Hawk app.
Now we find ourselves in an arena where Covid19 cases in New Jersey are once again on the rise.
Just look at the "Covid Data Tracker" map on the CDC website.  The entire Jersey Shore coastline is in a high-risk area.
Confused:
A few weeks after New Jersey Governor Phil Murphy signed an executive order mandating students and faculty must wear masks indoors during the upcoming school year, over 35,000 people attended the 3-day Phish concert in Atlantic City, last weekend.  Some concertgoers could've potentially been the parents of these students, or the very faculty targeted by the mandate as they stood shoulder to shoulder on the beach, mask-less and oblivious as to whether or not their neighbor was vaccinated.
This weekend, Wildwood will be hosting the Barefoot Country Festival on its large sandy footprint near Morey's Piers. The event is being hailed as the biggest outdoor country festival. More than 30 acts are scheduled to perform between August 19-August 22.
Just like the Phish beach concert last weekend, masks and/or proof of vaccinations are not required.  However, according to their website, Moderna and J&J vaccines will be available "on-site" free of charge to anyone 18 years and older, along with masks.  Beyond that, there is no indication both will be required to attend.
Bewildered:
Let's now look at the next big beach concert at the Jersey Shore.  The Sea Hear Now festival in Asbury Park September 18-September 19.  If you've been sitting on your tickets since last year when the 3rd annual event was canceled due to the pandemic, the thought of needing something other than a ticket for admission was the furthest thing from your mind.  Well, think again…
According to their Facebook page...
"The safety of our patrons and our staff is our number one priority. As such, a full COVID-19 vaccination or negative COVID-19 test results will be required to attend Sea.Hear.Now 2021. For patrons who are not fully vaccinated, a negative COVID-19 test result must be obtained within 72 hours (3 days) of first day attending Sea.Hear.Now."
Many of the large concert promoters, like Live Nation and AEG, have issued new Covid19 rules at concert events in New Jersey.  These new policies must be followed by not just concert goers, but the staff and the artists as well.
If you have concerns about how safe it is to go to a concert during this pandemic.
Here is some information provided by the Cleveland Clinic.
There have been so many legendary shows come through Asbury Park...
Check Out These Memorable Concention Hall Shows
As the summer winds down, there are still many shows on the concert calendar...
Your Current 2022 PNC Bank Arts Center Concert Schedule...
The Count Basie Center for the Arts Presents Concerts On The Green