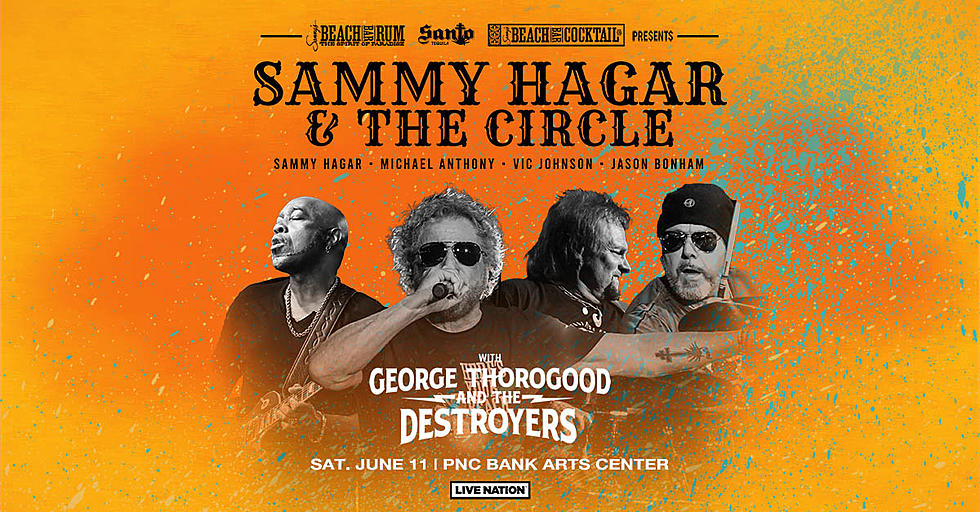 Win 2022 Tickets To See Sammy Hagar & George Thorogood At PNC Bank Arts Center
Live Nation
The 2022 summer concert schedule at the PNC Bank Arts Center is incredible! There's a great mix of music and if you like classic rock, get ready to see a handful of great shows...
Before checking out the full 2022 schedule, thanks to Live Nation, try and win a pair of tickets to see Sammy Hagar & George Thorogood. They will be at the PNC Bank Arts Center on Saturday, June 11th. George Thorogood & The Destroyers will open up the show for Sammy Hagar & The Circle. Both bands have made a huge impact throughout the years and expect this to be a Saturday night party in Holmdel, New Jersey! Win tickets below...
WIN SAMMY HAGAR & GEORGE THOROGOOD TICKETS BELOW...
If you are looking at this via our station app, you'll see the entry form below. If you don't have our app, open it now or click here to download it to your phone. Winners will be contacted once the giveaway is complete! GOOD LUCK & THANK YOU FOR LISTENING!
The full 2022 PNC Bank Arts Center summer concert schedule is below... What shows will you be going to this year?!
Your Current 2022 PNC Bank Arts Center Concert Schedule!
The Top 50 Best Sandwich Shops You Need To Eat At In New Jersey