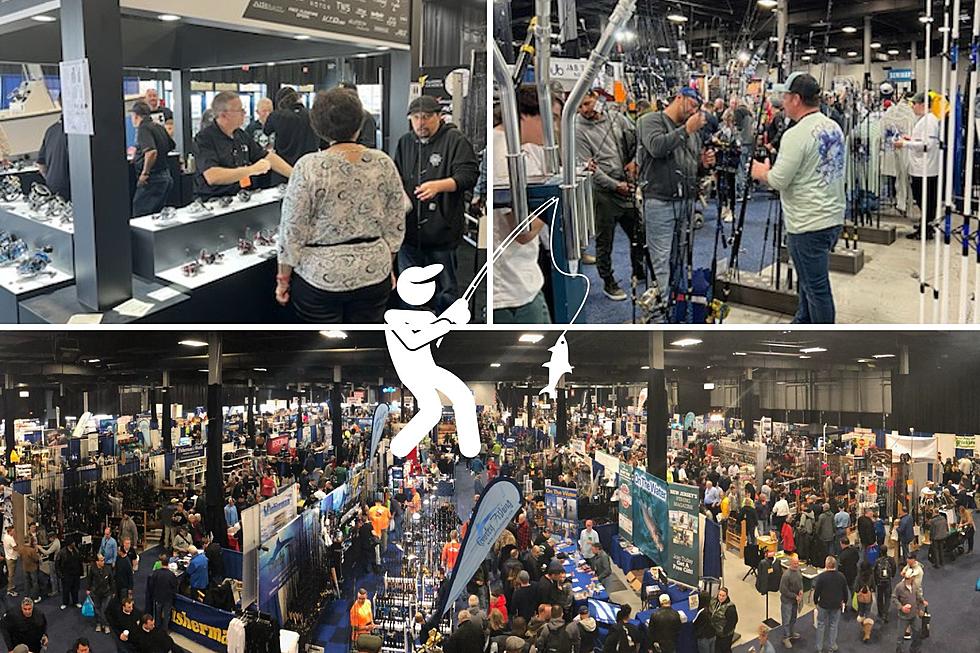 Saltwater Fishing Expo On Tap This Weekend in Edison, NJ
Sport Shows LLC/Canva
One of the largest saltwater fishing tackle shows along the east coast is going full throttle at the New Jersey Convention & Exposition Center in Edison this weekend.
Indeed, this long-running salt-centric expo is eagerly anticipated by expert to novice anglers of all types 'n stripes, and boasts the "Who's Who" when it comes to the major heavyweights and up-and-coming sluggers in the saltwater fishing arena.
To be sure, this expo covers the waterfront in its offerings from approximately 300 local, regional, national and international exhibitors, catering to every venue, from brackish tidal creeks to the offshore canyons, and all bites in between. Besides the latest in rods, reels, lines, lures, synthetic baits and terminal tackle, there are marine electronics, apparel, charter and guide services, fishing publications, and clubs and organizations, all geared to the salty scene.
In addition, there is an aggressive seminar schedule running pretty much non-stop all three days. These are presented by experts in their respective hook 'em up pursuits. We know many of them, fished with more than a few, and opine that the collective driving force is to share the knowledge and share some more.
Today (Friday) there are 14 seminars, 17 tomorrow, and 15 on Sunday. The full schedule/times/hosts can be viewed at saltwater.sportshows.com.
Show hours are Friday noon-8 pm; Saturday 10 am-6 pm, and 10 am-5 pm Sunday.
Admission is $15 for adults and $3 for youngsters 6-11. Five years of age and younger are admitted at no charge.
Parking is free.
If you plan to drop a bait in the salt, be it for blowfish or bigeye, well, you don't want to miss this final fishing show of the year.
The NJ Convention & Expo Center is located at 97 Sunfield Drive in Edison, an easy shot via the NJ Turnpike, Garden State Parkway and Route 287. Directions can be found at the aforementioned website.
7 reasons why you need to kill the spotted lanternflies infesting NJ
LOOK: Here are the pets banned in each state
Because the regulation of exotic animals is left to states, some organizations, including The Humane Society of the United States, advocate for federal, standardized legislation that would ban owning large cats, bears, primates, and large poisonous snakes as pets.
Read on to see which pets are banned in your home state, as well as across the nation.