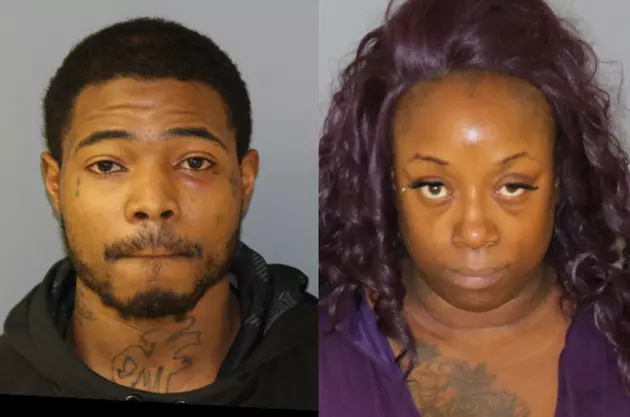 Runaway teen sex slave rescued by NJ cops on Route 295
(NJ State Police)
LAWRENCE (Mercer) — A teenage girl who was being kept as a sex slave was rescued by state troopers who saw her walking along Interstate 295 last Thursday night, State Police said.
The 17-year-old girl told police that a couple had been taking her from one motel to another against her will in order to engage in prostitution. She had run away from one of the motels when police picked her up about 11 p.m. Jan. 11.
On Sunday, police went to a township motel and arrested Ashley Gardener, 29, and her partner, Breon Mickens, 26, both Trenton residents, charging them with human trafficking. Gardener also was charged with human trafficking of a minor and promoting prostitution. Mickens also was charged with possession of marijuana.
The teen's story is similar to those of other teen human trafficking victims who managed to escape from the clutches of their accused traffickers.
There were 150 sex trafficking cases in New Jersey in 2016, the most recent year for which complete statistics are available, according to the National Human Trafficking Hotline. By the end of June of last year, there were already 63 cases.
In 2016, an Essex County woman admitting working with her husband to force a 16-year-old runaway from Brooklyn into prostitution. The teen was rescued after an undercover cop showed up at her motel room.
A Jersey City man pleaded guilty in 2016 to running a prostitution ring that forced a 14-year-old girl and an 18-year-old woman to each have sex with up to 10 men a day.
In the latest case, police said Gardener and Mickens posted "sexually suggestive ads" on Backpage.com with photos of Gardener and the victim. Other human trafficking cases have involved ads on the same website.
New Jersey 101.5 did not know Thursday whether Gardener or Mickens, who were being held at Mercer County jail, had attorneys who could speak on their behalf.