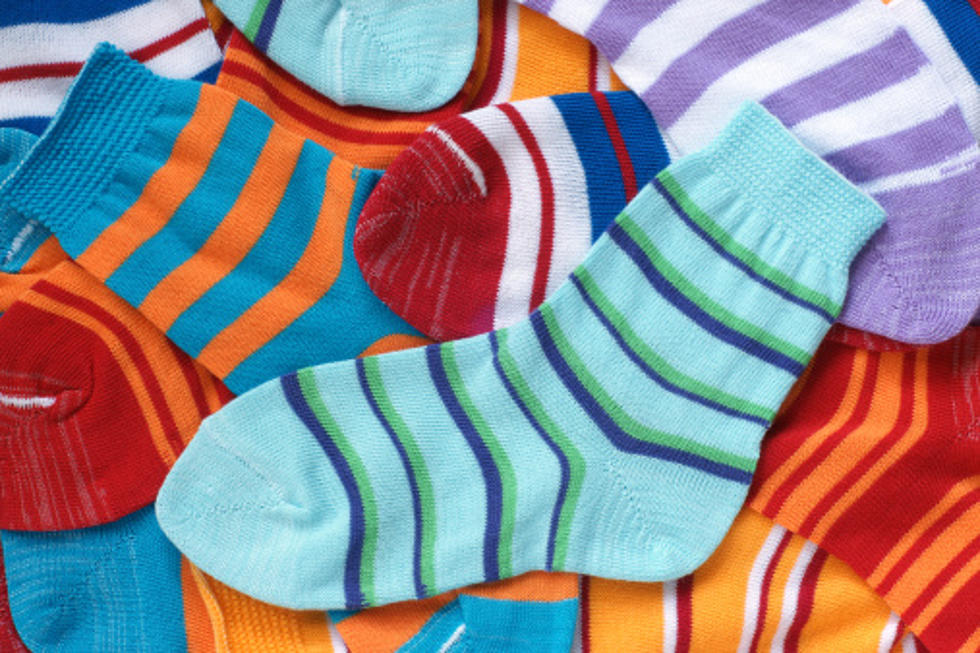 'Rock Your Socks Off' celebrates World Down Syndrome Day
Olga Popova, ThinkStock
EWING — In 2016, "What's So Great About the Garden State" told you about an annual event created to support people with Down syndrome. With more than 200 families expected this year, the fourth edition of the "Rock Your Socks Off" fundraiser has had to change venues.
One of the key people behind the original idea is Amy Johns, a board member for the Down Syndrome Association of Central New Jersey. She said even though this is DSACNJ's only major yearly fundraiser, the group always has something going on to help spread its message.
"Everything we do, we do age-specific," she said. "We do something every single month. So whether it's a moms night out to paint — or, we have done presentations to early intervention, to college, to medical students. We have picnics, we have dances, we have parties. So we're doing a lot."
Previously held in Cranbury, this running of "Rock Your Socks Off" will be at the Stone Terrace in Hamilton on Saturday, March 24. It's on the same week as World Down Syndrome Day, March 21, meant to represent the occurrence of a third copy of the 21st chromosome that results in Down syndrome.
The symbolism of socks at the event is to illustrate the beauty of diversity, according to Melissa Burgos, DSACNJ president. Burgos said the idea came from the Lots of Socks initiative started by Down Syndrome International. On both World Down Syndrome Day and at "Rock Your Socks Off," she said people are encouraged to wear bright, colorful, crazy, or mismatched socks.
"Basically to draw attention to what you're wearing, and hope that people will ask you, 'Why are you wearing those crazy socks?' and you can explain to them," Burgos said.
Johns and Burgos view the fundraiser as another opportunity for families, friends, supporters, coaches, and teachers to join together and support their loved ones with Down syndrome. There will be a silent auction, free caricatures and face painting, a DJ, dancing, and a buffet.