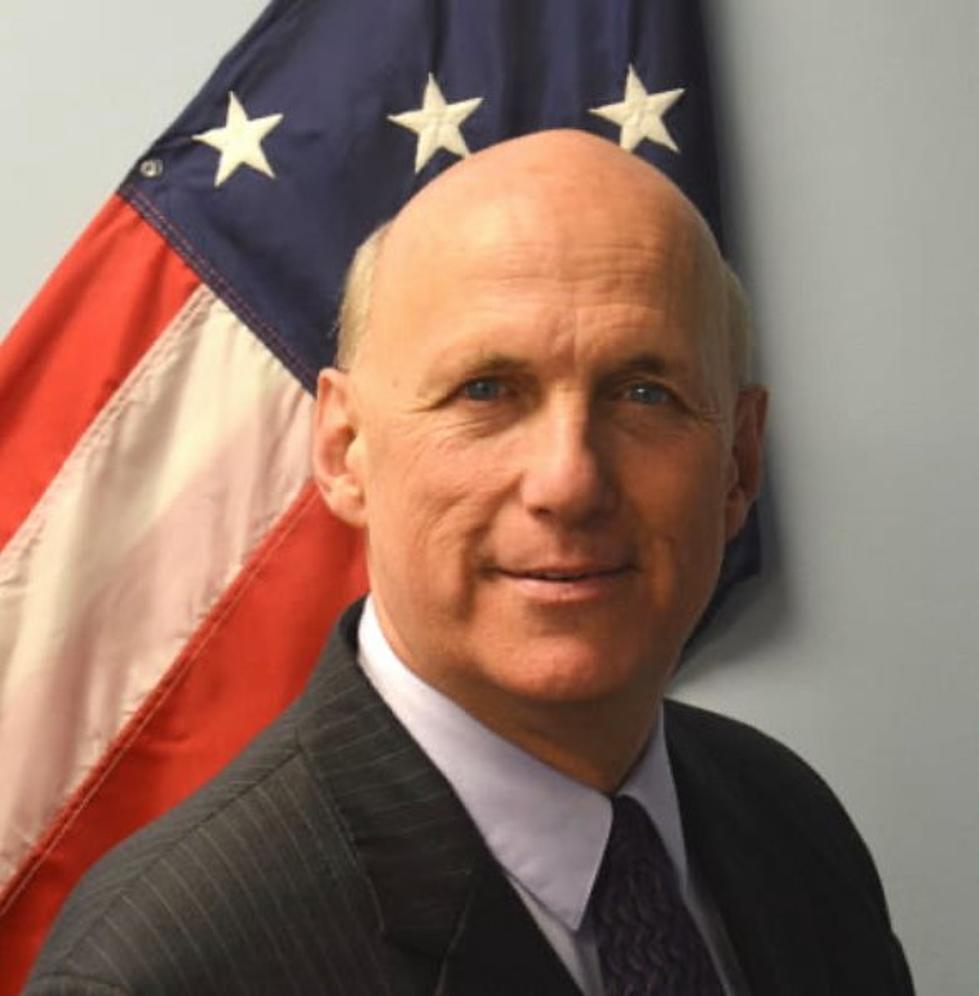 Retired Toms River Police Captain passes away after battle with cancer
Retired Toms River Police Captain William Herkert Jr.. (College of Charleston)
A man who dedicated his life to service and helping keep communities safe has passed away.
From Toms River and Ocean County to Lewistown, Pennsylvania and the College of Charleston, he had a positive attitude and impact everywhere.
William F. Herkert Jr. passed away on Friday at the age of 65 following a battle with cancer, Monmouth County Sheriff Shaun Golden, who served for 17-years in the Toms River Police Department with Captain Herkert and Toms River Police Chief Mitch Little, tell Townsquare Media Jersey Shore News.
Herkert retired as a Captain with the Toms River Police Department and went on to become Chief of Lewistown Police in Pennsylvania and was also a teacher at Penn State University before becoming Deputy Chief and later Interim Chief of the College of Charleston Department of Public Safety.
"It was an honor to work with Bill at the Toms River Police Department where he retired as a Captain," Golden said in a social media post. "As he continued on to serve the public, it was great to visit with him on our family trips out to Penn State games while he was Chief of Police in Lewistown, PA and a teacher at PSU."
Golden, who served 17-years with Herkert at TRPD, said he "was an upbeat kind of guy" and someone who had a positive impact on his son who attends the College of Charleston.
"He was a tremendous help to our family there and a great mentor for our son. The Chief Always had a positive outlook while battling through his illness no matter the circumstances, all with a smile. God Bless Bill and Shelly and their family, our thoughts and prayers are with them. Thank you Chief," Golden said.
Article continues below photo...
Toms River Police Chief Mitch Little provided a statement to Townsquare Media News on Monday as well on Captain William "Bill" Herkert, Badge #183, who worked at TRPD from 1982 until 2006.
Following his time in Toms River and then as Chief of Police for the Lewistown PA police department, the recently retired Captain Herkert brought his experience to the Charleston University Police Department.
"During his time here his true passion was investigations and solving crimes and ultimately was put in charge of the patrol division," Chief Little tells Townsquare Media News. "He was a mentor to many officers and staff who also went on to achieve much success in their careers.  He was taken far too soon after a long battle with cancer.  Even at the time of his original diagnosis and numerous treatments, he remained positive and never complained about his situation despite the seriousness of his condition and the ordeal he was going through. He will be missed."
Ocean County Sheriff Mike Mastronardy, who was the Police Chief in Toms River when Captain Herkert was on the force, issued a statement on Facebook Monday.
"On behalf of Sheriff Michael Mastronardy and the entire staff at the Ocean County Sheriff's Office we send our thoughts and prayers to the family of retired Toms River Police Department Captain William Herkert who passed away. Captain Herkert served with Chief Mastronardy for over 25 years together in Toms River. Together these fine men established a strong police force working hand in hand!"
The College of Charleston Department of Public Safety also released a statement of their own on social media on Chief Herkert's passing.
"Former Deputy Chief and later Interim Chief William F. Herkert, Jr. passed yesterday. Chief Herkert dedicated multiple decades of his life to public service and law enforcement. His character and dedication to continue to serve his fellow man are traits we all admired and will dearly miss.
Chief Herkert's end of watch was 19 February 2021. Rest easy, Chief. We have the watch now.
From Chief Chip Searson:
As I often say, those who serve in our profession are a different breed. Those called to serve are cut from a different cloth.
"Then I heard the voice of the Lord say who shall I send and who will go for us? And I said I am here Lord, send me."
Isaiah 6:8
Bill Herkert said I am here Lord….send me…..
Gods speed to you Chief."
You can follow Vin Ebenau on Twitter and Instagram and email news tips to vin.ebenau@townsquaremedia.com.
LOOK: Answers to 30 common COVID-19 vaccine questions
While much is still unknown about the coronavirus and the future, what is known is that the currently available vaccines have gone through all three trial phases and are safe and effective. It will be necessary for as many Americans as possible to be vaccinated in order to finally return to some level of pre-pandemic normalcy, and hopefully these 30 answers provided here will help readers get vaccinated as soon they are able.
NEXT: INSIDE JOE PESCI'S HILARIOUSLY OVER-THE-TOP LAVALLETTE MANSION
LOOK: GO INSIDE JON BON JOVI'S $20 MILLION MIDDLETOWN MANSION
Go Inside Mike 'The Situation's' NJ Mansion
TAKE A TOUR OF JON BON JOVI'S NEW $43 MILLION PALM BEACH MANSION
Jersey Shore Nor'easter 2021 Listener Pictures
9 REASONS NOT TO LIVE AT THE JERSEY SHORE
Peek Inside Snooki's New Toms River Waterfront Home
LOOK: See the iconic cars that debuted the year you were born
NEXT: The 100 Best Places to Live on the East Coast
KEEP READING: Here are the best places to retire in America