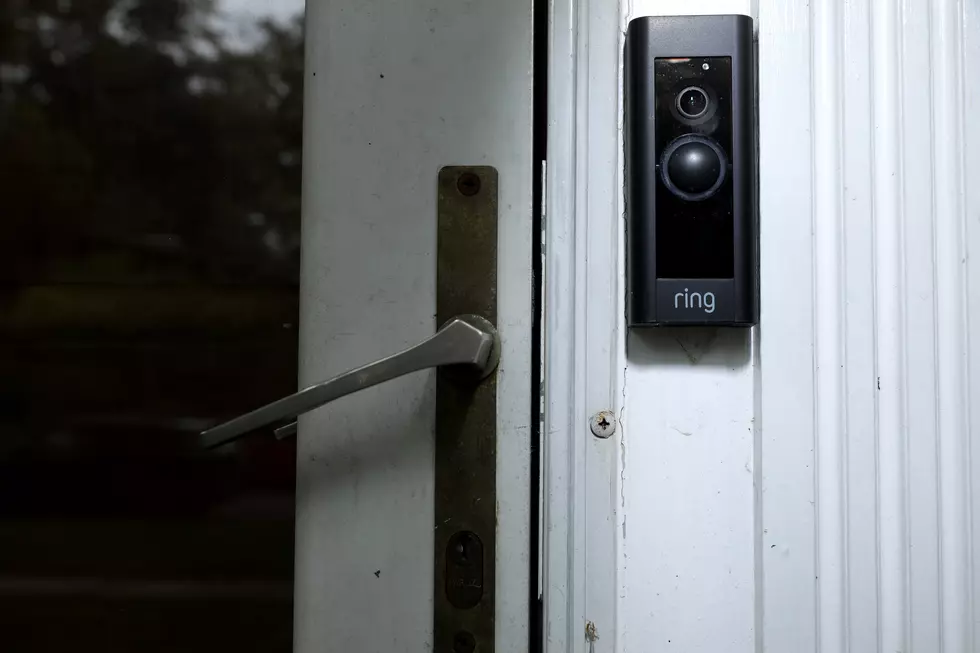 Recall Alert – Certain Ring Video Doorbells Could Catch Fire
Getty Images
Normally when we share recall alerts it's because of potential contamination of food with dangerous bacteria, but this time an important recall isn't food related.
This week, safety officials issued a recall of certain Ring Video Doorbell models due to a potential fire risk.
In the recall that was issued by the U.S. Consumer Product Safety Commission, there have been almost two dozen incidents of Ring Video Doorbells catching fire and causing, "minor property damage".
The Ring Video Doorbell that's involved in the recall is the 2nd generation of the popular smart doorbell that have the model number 5UM5E5.
The company says that the fire risk is only associated with Ring Video Doorbells that weren't installed properly, with incorrect screws appearing to be the culprit.
According to installation guide for the 2nd generation Ring Video Doorbell, using your own screws, as opposed to the ones that come with the product, can damage the battery and lead to the fire risk.
Because of a family tragedy more than 20 years ago I'm super sensitive with the topic of house fires, they're a huge fear of mine, so I highly recommend that if you have a 2nd generation Ring Video Doorbell, stop by the website to see if yours is on the recall list.
Enter your number to get our free mobile app
Here are 50 of your favorite retail chains that no longer exist.