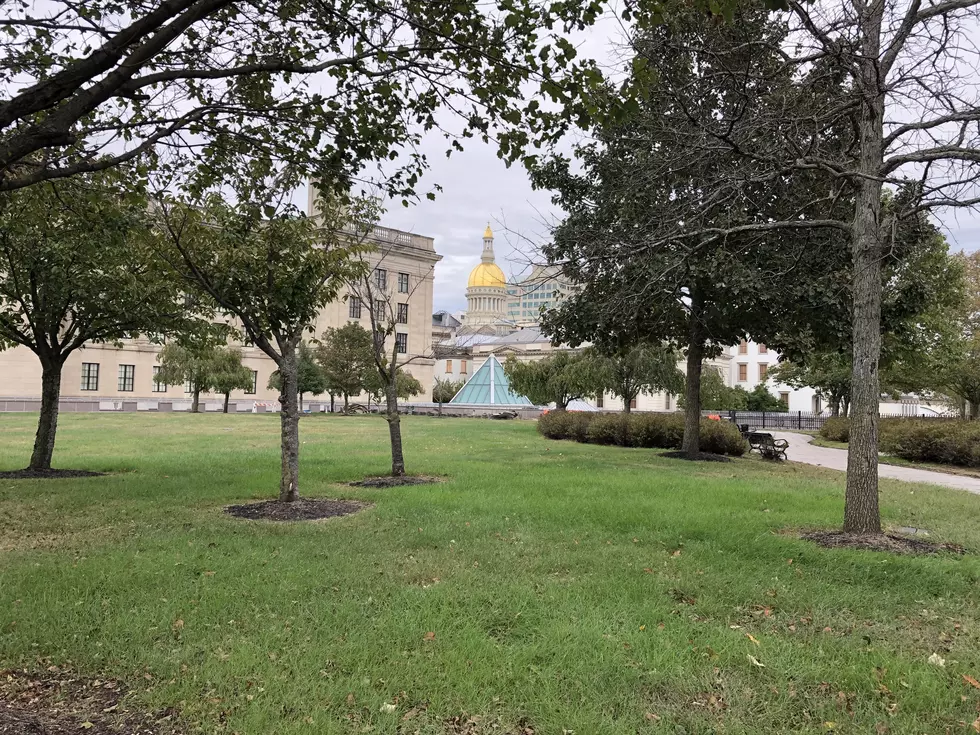 Rarity for Republicans: GOP gains seats in legislative elections
The Statehouse in Trenton on Tuesday, Oct. 8, 2019. (Michael Symons/Townsquare Media NJ)
Republicans gained seats in the state Legislature in Tuesday's election by sweeping a South Jersey district, but Democrats will remain firmly in control when the new session begins in January.
In addition to the Senate and Assembly seats in the 1st District, Republicans were aiming to gain the Assembly seats in the neighboring 2nd District. Their candidates led in the Election Day vote, but the tally didn't include mail-in ballots in Atlantic County, which are expected to favor the incumbent Democrats.
Even without the 2nd District, Republicans will see a net gain of legislative seats for the first time in a quarter-century.
"This will be the first time in 26 years that the Democrats have not expanded their legislative caucuses. In every election since 1993, they have been adding to their ranks," said Rider University political scientist Micah Rasmussen. "To put it another way, this is the first time since 1991 that Republicans are actually going to increase their membership in the Legislature."
"For the last three decades, we've been asking ourselves: Have the Republicans reached the bottom?" he said. "And it looks like tonight – of course, you don't know this until after you reach and bottom and after you scrape yourself off the floor – but it looks like they may finally have reached the bottom and are picking themselves back up again."
In the 1st District, Republican Mike Testa defeated Sen. Bob Andrzejczak, who was appointed to move up from the Assembly when Jeff Van Drew won election to Congress. Testa's GOP running-mates, Antwan McClellan and Erik Simonsen, topped incumbent Assembly members Bruce Land and Matt Milam.
Republicans held onto Assembly seats that Democrats challenged for in the 8th, 21st and 25th districts. Assembly Minority Leader Jon Bramnick, R-Union, won re-election with 26% of the vote, about 3,300 votes, pending the completion of the count of mail-in ballots.
The margin was relatively small, though not a squeaker, for the Democratic incumbents in the 11th District in Monmouth County.
The Democrats will hold 25 of 40 seats in the Senate. If the Democrats hold the 2nd District seats in the Assembly, they will have a 52-28 majority.
More than 240,000 people voted by mailing in their ballots ahead of time, a record for an election for state offices. Those results were included in the preliminary numbers announced by 16 county clerks, but not in Atlantic, Bergen, Camden, Hudson and Passaic counties.