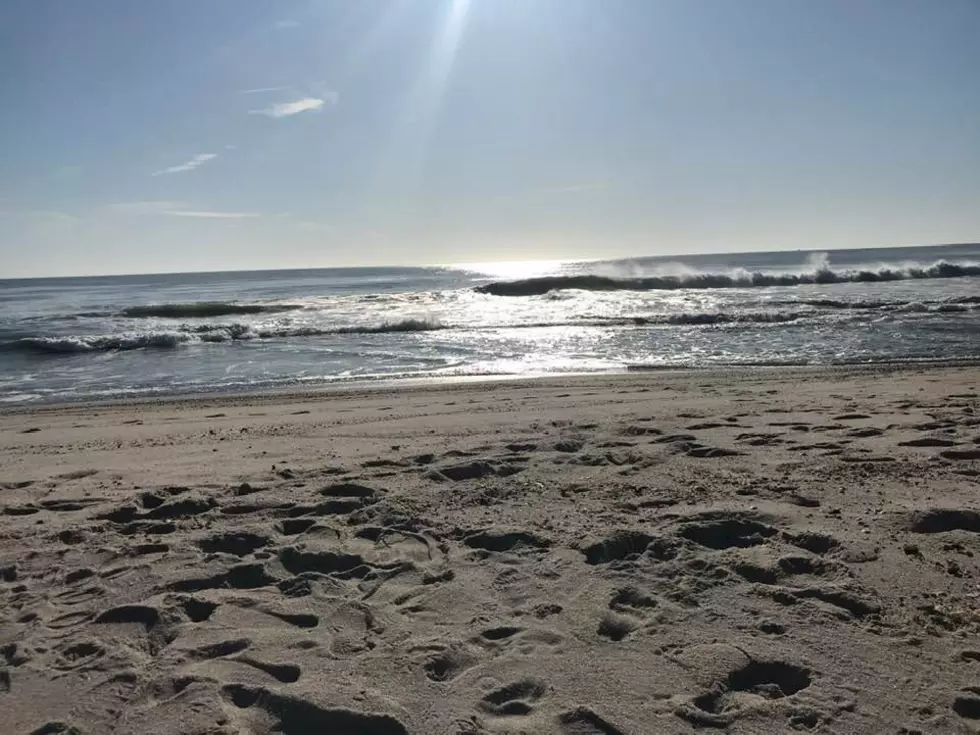 Random Thoughts on the First Day of Fall
An end of summer trip to North Beach in Seaside Park (Kevin WIlliams, Townsquare Media NJ)
Welcome to autumn but don't put your summer clothes away just yet.
What an amazing weekend to close out summer and expect more of the same through at least most of this week. It was so nice I forced myself to hit the beach on Saturday and I would have done the same yesterday had I been able to.
Moving on with some random thoughts on the first day of fall.
All you need to know about how much TV has changed is to read the list of Emmy Award winners because most of us are probably not even familiar with many of the shows because they are not on regular network channels.
All those who criticized the Giants for drafting Daniel Jones must be eating some humble pie today. Of course one start does not make a career but he was very impressive…what was not was the Giants defensive backfield which is awful.
As for the Jets, well let's move on.
I don't know if there is any value in firing a coach early in the season but if I was a Rutgers alum or supporter I might want the plug pulled on Chris Ash who is nothing more than "dead man walking." With all the improvements and all the money poured into the program the return on the investment is unacceptable as is his 8-32 record. Even more alarming should be the 30,000 empty seats on Saturday when they lost (again) to Boston College and from what I heard the BC fans made more noise than those wearing red. Of course they had more to cheer about. The real problem is recruiting. Who could commit to Ash knowing he has no future at RU.
As you likely know I do not root for the Yankees but even I have to give a thumbs-up to the return of Luis Severino who just might be the biggest reason why they have a good chance to win their 28th World Series.
You won't find too many high school football complexes any nicer than the one at Lacey Township High School.
The biggest surprise of the high school season after just three weeks is that Red Bank Catholic is 1-2 and has scored only four touchdowns in those three games. The Caseys went undefeated last season and some thought they would be just as good this year but that is clearly not the case.
Donovan Catholic, Toms River North, Toms River East, Lacey and Point Beach are among the teams that have gotten off to 3-0 starts.