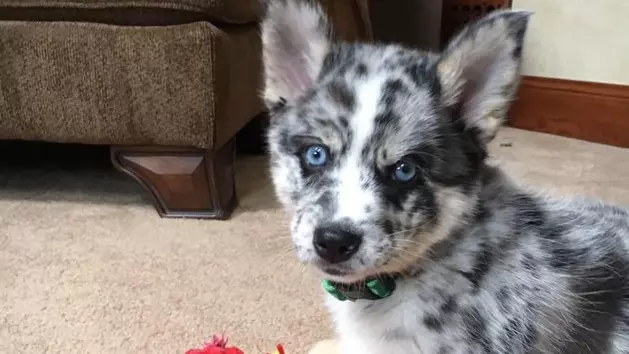 Quarantine lifted at Jersey Shore puppy store as town bans commercial pet sales
Cooper, a dog that belonged to Ann Reeves (Jennifer Doherty)
BRICK — A quarantine was lifted at an Ocean County store on Friday but it may not be selling puppies very much longer.
"The Breeders Association puppy store fulfilled all the requirements of the quarantine order and today that notice of quarantine was lifted by the Health Department (Friday) morning. No new cases of parvo were reported by the breeders veterinarian of record," Health Department spokesman Brian Lippai told New Jersey 101.5.
A message left for the puppy store was not returned Friday morning returned.
The parvo virus, according to Brick Town Veterinary Hospital co-chief of staff Adam Christman, is a highly infectious disease that appears in dogs in two different forms.
"The more common form is known for diarrhea, vomiting, weight loss and loss of appetite. The less common one is a heart or cardiac form that affects heart muscles in very young puppies that can also lead to death, too," Christiman explained.
"Proper vaccination protocol" has helped reduce cases in recent years, he said.
The township banned new puppy stores from opening after 2012, but the new ordinance prohibits existing stores from selling animals produced by breeders.
The legislation was backed by animal advocates who criticize some pet stores for patronizing unscrupulous breeders or "puppy mills," which tend to produce sickly animals in sometimes inhumane conditions.