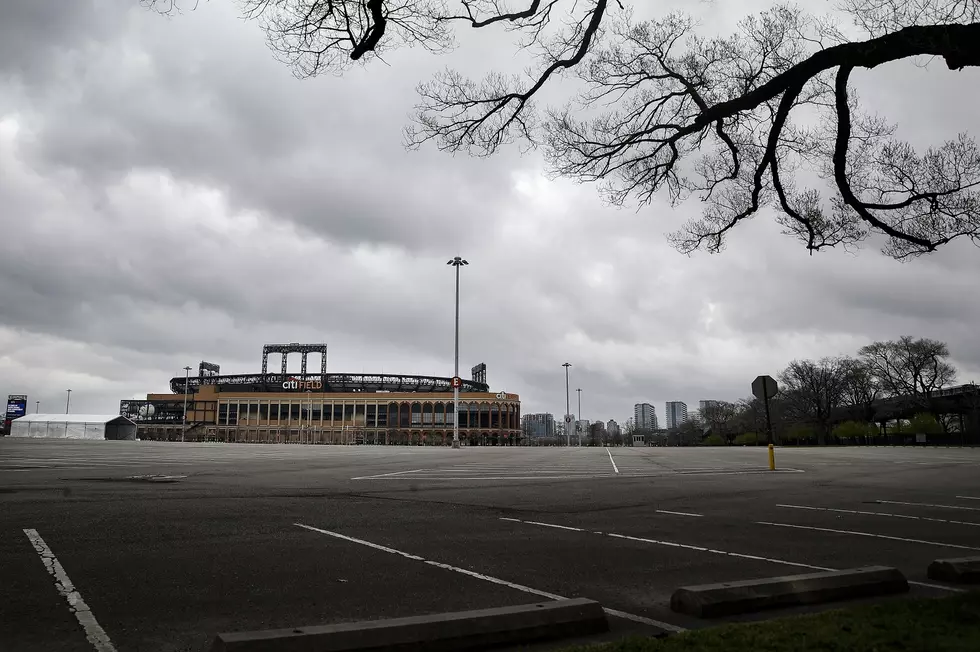 Play Ball! It's Opening Day
Parking lots sit empty surrounding Citi Field (AP Photo/John Minchillo)
Today was supposed to resemble a national holiday for many: Opening Day of the 2020 Major League Baseball season.  So for a moment let's pretend that's exactly what it is, Opening Day.
The Yankees would be in Baltimore for a 3 p.m. start against the Orioles where the game time temperature would be 58 degrees and Camden Yards would be filled with fans in pinstripes who made the trip to catch the opener.
Brett Gardner would lead it off and even without injured sluggers Aaron Judge and Giancarlo Stanton their lineup of DJ LeMahieu, Gleyber Torres and Gary Sanchez would produce more than enough runs for Gerrit Cole to collect a win in his much-anticipated debut in pinstripes with Aroldis Chapman striking out the side in the 9th for the save.
Yankee fans would expect at least another 99 regular-season wins on their way to World Series title #28.
It would be sunny and 50 degrees at 1 p.m. as the Mets hosted the defending World Series champion Washington Nationals on a glorious opening day at CitiField.  Jacob deGrom begins his quest for a third straight Cy Young Award by going up against Max Scherzer who has won the pitching award three times.
It's a classic but Pete Alonso's two-run homer in the 7th gives the Amazin's the lead and even more amazingly Jeurys Familia and Edwin Diaz get the final six outs (with some drama) to preserve a one-run victory.  The orange-clad fans who make up the Mets 7 Line Army proclaim this is the start to a magical season which will find them and their team headed to the postseason.
The Phillies would be in Miami for a 4 p.m. start against the Marlins.  It would be a sunny 83 degrees outside so the retractable roof of Marlins Park would be open and there would be many Phills fans in the ballpark.
The opening day lineup would include new shortstop Didi Gregorius and lots of power from Bryce Harper, Rhys Hoskins and J.T. Realmuto.  With ace Aaron Nola on the mound there would be plenty of highlights for the Phillies although palms would get a bit sweaty late as the bullpen gives up some runs but the Fightin's hold on for the victory, the first of many more to come.
By the way the Texas Rangers open their season in Seattle with new third baseman Todd Frazier hitting his 215th career homer in a win over the Mariners.