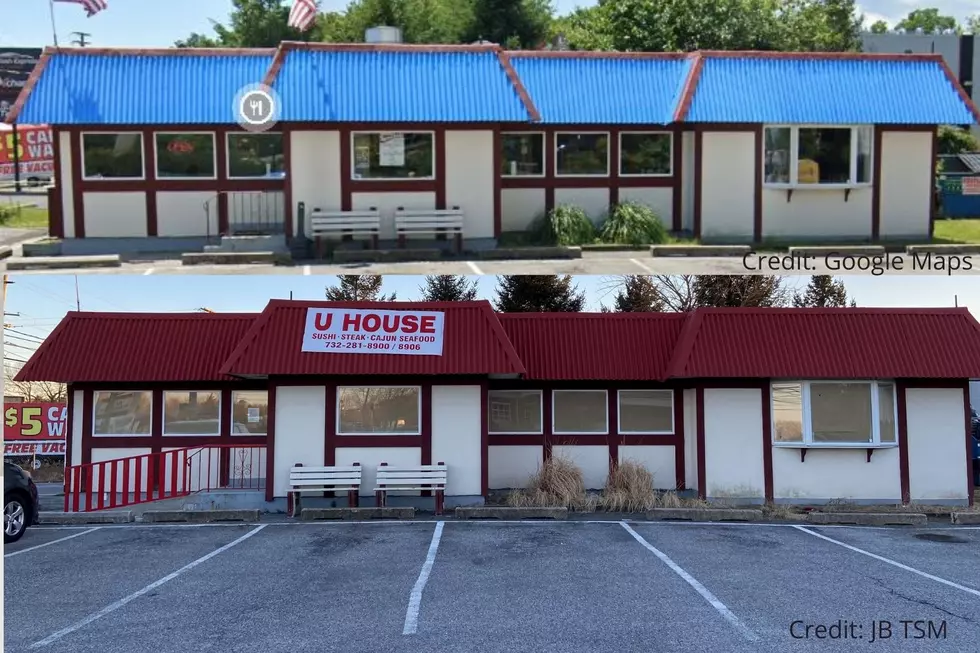 Old Berkeley Diner Transforming Into New Restaurant
Credit: JB TSM
After 5 years of serving Ocean County customers with diner favorites and their $4.25 "Breakfast Special", the Berkeley Diner and Restaurant closed this past November (2020).  Thankfully, the site was not vacant for long.  New ownership, a new look, and a new restaurant can now be found at 456 Atlantic City Boulevard in Bayville.  Here's what's up.
Listen to JB afternoons on 92.7 WOBM and download our free 92.7 WOBM app.
The closing of the Berkeley Diner and Restaurant was especially sad after 2020 started with so much optimism as they posted a Facebook message on January 3rd of 2020 that read, "We had a wonderful 2019. This year also marks our 5th year in business! Here's to another 5 years ❤️ We'd like to thank everyone that has supported us along the way. - Chef Tony"  By the end of the year the optimism faded, as evidenced by the sign on the door above.  Thankfully, there's a reason to be excited - - "U House."
The new restaurant's signs showcase a completely different type of cuisine, one with a variety of Asian and Cajun cuisine.  There's sushi, steak, seafood, and much more. A trip to their website shows an eclectic mix that even includes party platters and vegetarian options.   Transitioning from a bright blue to a medium red facade on the outside, one can only imagine what awaits inside.  The BIG QUESTION is, when will U House open?  I tried the two phone numbers listed on their signs and have not gotten word yet.  When I do, I'll be sure to share along with a peek inside the new restaurant.  Welcome to Bayville U House!
Peek Inside Rare Pink Dome Home in Forked River, NJ
8 SPICY AND AUTHENIC JERSEY SHORE MEXICAN RESTAURANTS
8 BANGIN' BAGEL JOINTS IN MONMOUTH & OCEAN COUNTIES