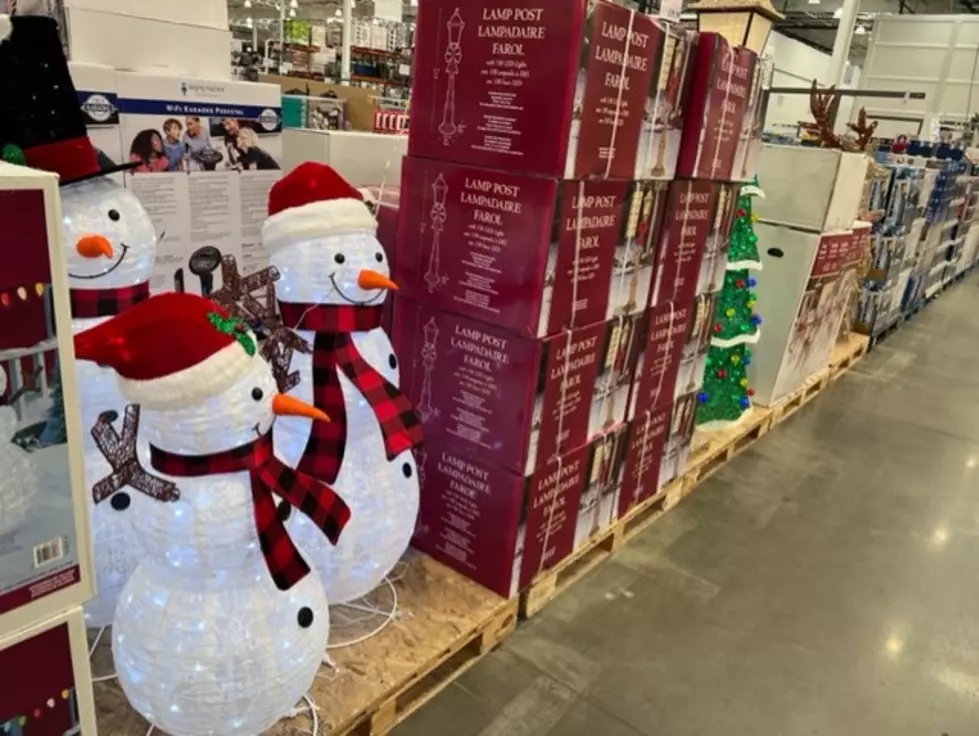 OK Ocean County Be Honest Is It Too Soon For Santa?
Shawn Michaels
So it's September, we haven't gotten to Halloween yet, but we are starting to see various Christmas decorations out and about in stores. Now don't get me wrong, I love Christmas and enjoy the season, but is it too soon to see Christmas in the stores?
I guess it's not a big deal and I realize it's all about sales, but I feel like I missed Halloween, I don't see any Halloween decorations lol. We were out shopping this past weekend and I spotted a good amount of Christmas stuff.
The problem I see is that if you need something for Christmas, you may not be able to find it when the holiday is actually here, because the Christmas stuff was out on Labor Day. So do you buy Christmas stuff now and just put it away for the season? or do you risk not dealing with it now and seeing what's around come December? If you are a family that puts the tree up on Christmas Eve, if that still exists, you may really have a problem finding things for your holiday decor. Just food for thought.
Usually, we decorate for Christmas over Thanksgiving weekend after Thanksgiving Day and will leave our Christmas decor up until New Years' weekend. How do you handle decorating for Christmas? Share your answers below.
What do you think about Christmas decorations being out for Labor Day, too soon? or if you don't really mind, share your "two cents" below we always love getting your input, and Merry Christmas.
LOOK: See what Christmas was like the year you were born
LOOK: Here Are the 25 Best Thanksgiving movies of all time