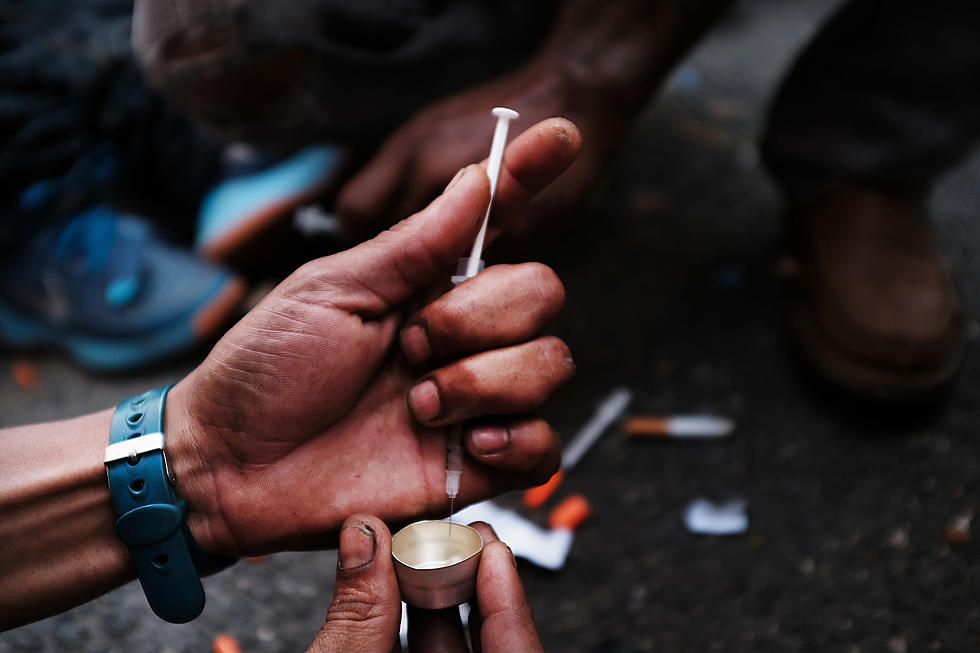 Ocean County MHA helping those impacted by opioid addiction find jobs
Getty Images
The Mental Health Association of Ocean County is helping those impacted by opioid addiction get back on their feet again and support their families.
The Mission of Pathways to Success program will prepare you for the workforce through education and support that leads to obtaining and retaining employment.
It's funded by the Ocean County Department of Human Services through the New Jersey Department of Labor's Pathway to Recovery Initiative.
OCMHA Program Manager Emily Iovine explains that the program is for anyone someone in recovery or a family member whose employment was impacted.
"Maybe it's their partner, spouse, child (over 18) that impacted their own life and employment, so we can help anyone whose been impacted in that way," Iovine tells 92.7 WOBM News.
Once you apply, you'll meet with a counselor who will gather information such as your work and education background, what you're looking to do and what you need so they know how to help you on your pathway forward.
"There is no background requirement to be apart of this program, you don't have to have a certain degree or amount of experience, you don't have to be below a certain amount of experience, we will meet anyone where they're at whether they want us to assist them in obtaining their GED to get back to work or if they already have a college degree and they need assistance getting back to work, we will connect them to work in any way just to meet them where they're at," Iovine said.
Peer and Recovery Support Specialists are on call waiting to help you get back on your feet and learn what your goals and barriers are so they know where to guide you on the pathway to success.
"Their barrier might be education or training that they need so we'll help them with that, they might just need employment soft skills and we offer employment readiness and job literacy training which they can obtain a certificate from us," Iovine said. "We also offer a variety of certifications they can obtain with us. If someone is looking to become a certified Peer Recovery Specialist themselves, they can take that training through us. We can also offer an industry valued credential in customer service and sales."
You can also get the credentials and training needed to work in the restaurant industry.
The services offered through this program aren't limited to just training and education but appearance as well.
"If they're looking for a credential or certification that we have in house, we can do that with them. If they just need soft skills like building a resume or practice interviewing for a job, we can help. We have a lot of clothes as well that we can give them if they need interview clothes through our Suit Up for Success Initiative," Iovine said.
To learn more about the Pathways To Success Program and sign-up you can call the Pathways Phone Number: 848-480-0913, the Mental Health Association Ocean County Main Line: 732-244-0940 or fill out an online form to submit information to be contacted about Pathways: https://bit.ly/2K6XSHp.
You can also reach out to Emily directly at eiovine@mhanj.org.
You can follow Vin Ebenau on Twitter and Instagram and email news tips to vin.ebenau@townsquaremedia.com.
More From Townsquare Media Monmouth-Ocean:
Enter your number to get our free mobile app
Things I Am Looking Forward To Doing Post-Quarantine