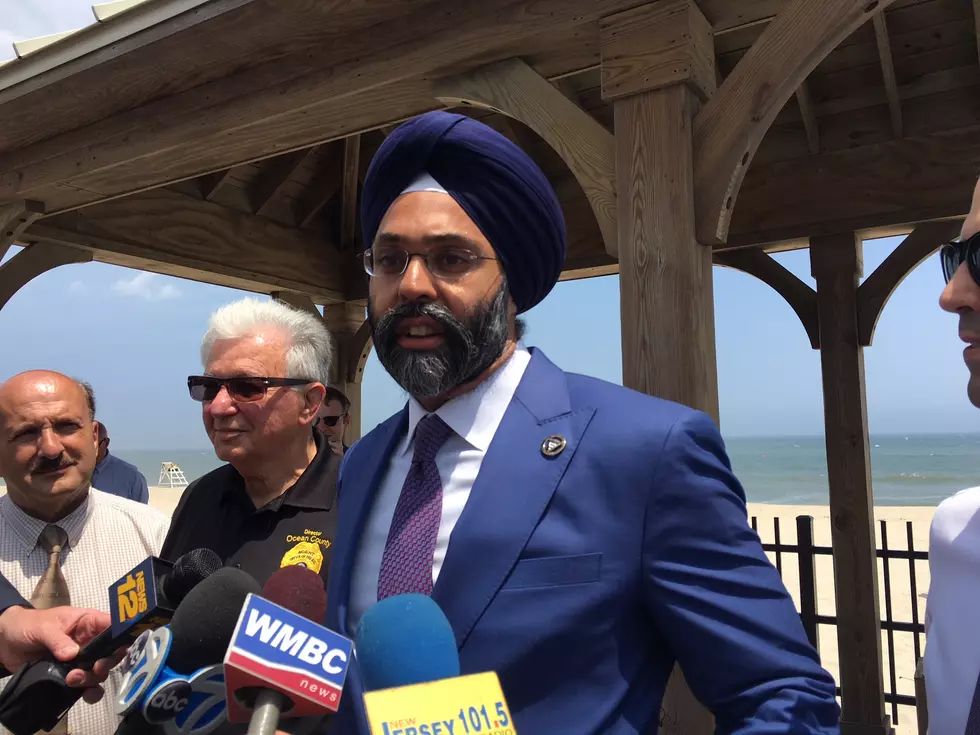 NJ will subpoena, investigate Catholic Church sex abuse claims
Attorney General Gurbir Grewal (Photo by Dino Flammia, Townsquare Media NJ)
TRENTON — New Jersey will conduct an investigation of sex abuse by clergy in the state's Roman Catholic dioceses.
Attorney General Gurbir Grewal said Thursday that he is establishing a task force to be headed by former Acting Essex County Prosecutor Robert D. Laurino.
The group is authorized to present evidence to a state grand jury and will have the power of subpoenas to compel testimony and release of documents.
The announcement comes three weeks after a grand jury investigation in Pennsylvania found rampant sexual abuse of more than 1,000 children by about 300 priests in that state.
"I was deeply troubled to read the allegations contained in last month's Pennsylvania grand jury report," Grewal said in a prepared statement Thursday. "The report revealed that sexual assaults on children – and efforts to cover up such assaults – were far more widespread in Pennsylvania than we ever thought possible. We owe it to the people of New Jersey to find out whether the same thing happened here. If it did, we will take action against those responsible."
In addition to investigating allegations of sexual abuse by clergy, the task force will review whether the Catholic dioceses complied with terms of a 2002 memorandum of understanding with county prosecutor's offices in which church officials agreed to establish policies to report allegations of abuse to law enforcement.
To help identify potential victims, Grewal also established a dedicated hotline to report allegations of sexual abuse by clergy. The toll-free number is 855-363-6548.
The New Jersey Catholic Conference last week responded to a call by state Sen. Joseph Vitale, D-Middlesex, for the state to launch an investigation by saying that "New Jersey is not Pennsylvania."
The group of bishops on Thursday said it welcomed the investigation and would cooperate fully.
"We believe cooperating with law enforcement is essential to restoring faith and trust," the organization said. "New Jersey's Catholics believe every parent and child deserve a safe environment to learn and explore their faith. This means that all spaces where teaching, worship, and ministry take place must be free from fear. There will be no compromise on this principle. This is essential.
"We will remain vigilant to ensure the safety of every child we serve."
Earlier Thursday, New York's attorney general subpoenaed the state's eight Catholic dioceses as part of a probe in sex abuse allegations.
The Associated Press contributed to this report.