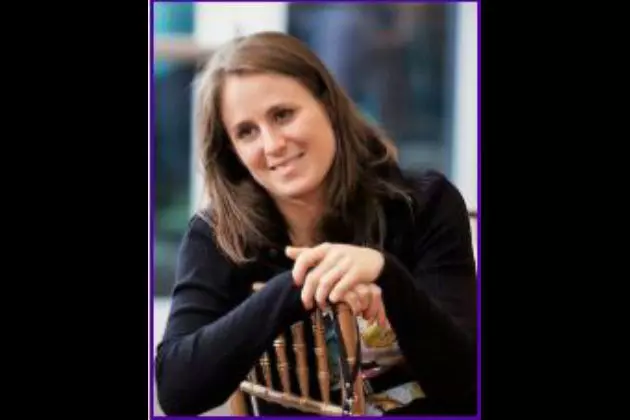 NJ parents remember 'adventuresome' daughter killed in Canadian avalanche
Susan Zeitels
LAKE LOUISE, Alberta — A Somerset County high school grad was one of two Massachusetts General medical residents killed in an avalanche outside of Vancouver earlier this month.
Lauren Zeitels, 32, a graduate of Watchung Hills High School was one of the victims along with fellow resident Victor Fedorov. According to the hospital, the two were snowshoeing when the avalanche occurred.
"The accident occurred despite their extensive planning and taking every safety precaution," the hospital said in a statement.
According to the Vancouver Sun, they were reported missing on March 14 when they did not check out of their British Columbia hotel room. The Sun said their rental vehicle was found at a trailhead a short time after the avalanche. It is believed that they were caught in an avalanche on March 12, and the bodies were recovered on March 17.
"The last two weeks have been extremely difficult and emotional for our community as together we waited, hoped and prayed for a different outcome," hospital administrators Katrina Armstrong and Jatin Vyas said in a statement.
Describing his daughter, Jerrold Zeitels used words like "brilliant, vivacious, and adventuresome." He said before she arrived at the Boston hospital she had worked hard to improve the communities around her including mentoring in Baltimore to help underprivileged students succeed and get into college when they might otherwise not have had the chance.
"She always had boundless energy," he said Wednesday in an interview with New Jersey 101.5. "She was always traveling. The main thing I'll always remember her for is she was a loving daughter and had friends all over the world."
Her mother Susan said "she was a force of nature that only an avalanche could quell."
She also said the humanitarian aspects of her daughter made her a special person.
"She really cared about her fellow man," she said. "She always felt that people when they wake up they want to succeed, so if there was some way that she could remove an obstacle to make their lives better and help them succeed she would do that."
After graduating from the Somerset County school, Zeitels majored in biochemistry at the University of Pennsylvania and earned a master's degree in philosophy from the University of Pennsylvania. She then got her doctoral degree at the Johns Hopkins School of Medicine. Her research for her doctoral program focused on the genetic aspects of colorectal cancer and the hospital said she was pursuing a fellowship training rheumatology.
The Zeitels said the pair had gotten their assigned vacations at the same time from the hospital, which is why they chose to travel together. Susan said they had gone hiking in New Hampshire before and wanted to go on a bigger adventure, which is why they chose Lake Louise. They had even taken classes on how to avoid avalanches and had gotten equipment so they could be tracked in case of an emergency.
"It was just kind of ironic that they took those classes," she said. "My daughter was always prepared for whatever was happening."
Zeitels and Fedorov founded the hospital's Pathways service. The hospital's statement added that, "Through Pathways, Lauren and Victor sought to bring the spirit of scientific inquiry back to the bedside while advancing our ability to serve our patients."
In honor of Zeitels, a fundraising page for the program has been established through the hospital's website.
More From New Jersey 101.5
Contact reporter Adam Hochron at 609-359-5326 or Adam.Hochron@townsquaremedia.com