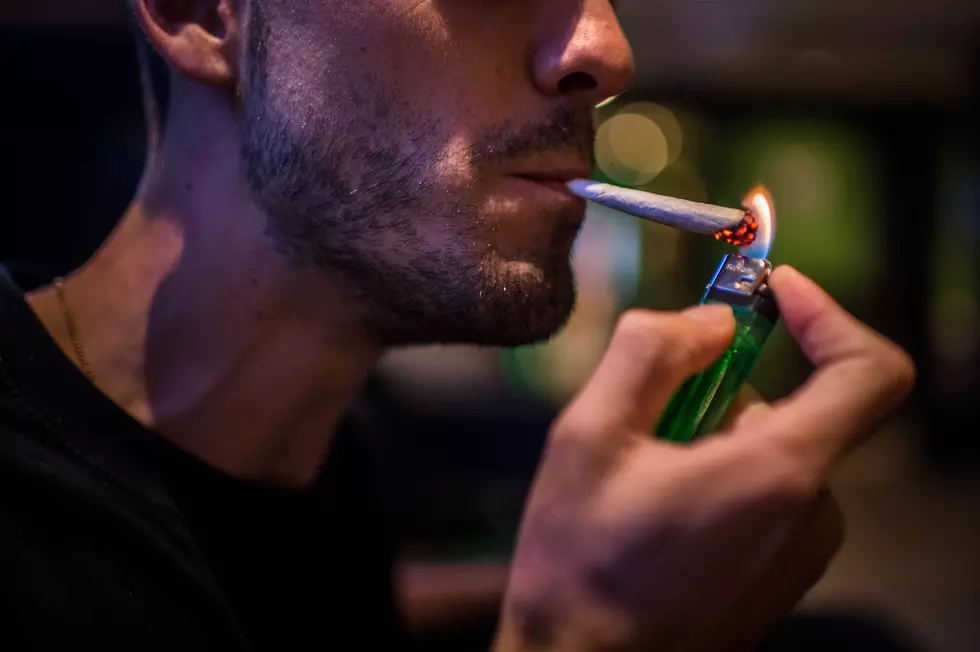 New Jersey Judiciary courts close in expunging 88,000 Marijuana cases…to start with
Getty Images
The latest impact of New Jersey's recreational marijuana law has come into the fold as nearly 88,000 cases related to certain marijuana and hashish convictions or pending cases have been vacated or dismissed, according to an announcement Monday by the New Jersey Courts.
More could soon be vacated as well.
Listen to Vin Ebenau mornings on Townsquare Media Jersey Shore Radio Stations, email him news tips here, and download our free app.
Per New Jersey Courts, the 88,000 are among about 360,000 specific marijuana cases identified by the Judiciary in Superior and Municipal courts that are eligible to be vacated, dismissed or expunged stemming from the Marijuana Decriminalization Law in effect now for the last 13-days.
In addition to the decriminalization law, Chief Justice of the Supreme Court, Stuart Rabner, issued an order on July 1 saying that "pending cases for certain eligible offenses to be dismissed and warrants for failure to appear to be rescinded."
However, there are cases with charges pending that are not eligible for dismissal under the new law and won't be expunged.
As it currently stands, these are the eligible fourth-degree and disorderly persons offenses relating to marijuana or hashish that could be dismissed, vacated or expunged.
Distribution of certain quantities of the drugs, possession of certain quantities of the drugs, possession of paraphernalia; use or being under the influence of the drugs; and operating a motor vehicle while in possession of the drugs.
Related violations of probation or pretrial monitoring also will be vacated and driver's license suspensions or revocations for failure to appear will be rescinded.
The order also directs the cases of eligible defendants that are pending sentencing or have completed sentencing to be vacated and dismissed.
The new Marijuana law has been the subject of debate and tension for months leading in some cases to unruly behavior and massive crowds at the Jersey Shore.
Monmouth/Ocean County State Senator Robert Singer and Essex/Morris County State Senator Joe Pennacchio took quick action after such an instance occurred at Pier Village in Long Branch where thousands of people gathered after seeing an invitation float around on social media.

Legislation from Singer and Pennacchio would crack down on violent outbursts and rioters broadening the legal definition of a riot and raising the penalties for offenders who commit crimes during a riot.
Meanwhile, several Jersey Shore towns including Seaside Heights, Manchester and Berkeley have introduced and/or passed ordinances so far preventing marijuana shops from having a footprint in their respective municipality.
The Marijuana Law signed by Governor Murphy also subjects police officers/law enforcement to 3rd degree crimes for deprivation of civil rights if they investigate the underage use (which under the law is 21-years and younger) or marijuana or alcohol use.
It also revokes immunity from police and subjects them to hefty fines, possible loss of job and jail time, under the law Murphy signed.
Until pot shops are even set up and the rest of the law is put into play, you can't just go smoking wherever you want, even under the law.
Each municipality can have their own public health ordinances in play that prevent you from blowing smoke in public places.
"You cannot smoke anything on the boardwalk, that means you can't smoke a cigarette, you can't vape and now you can't smoke marijuana and if you are, you'll be approached by one of my officers and directed off the boardwalk or to put out whatever you're smoking," President of the Ocean County Chiefs of Police Association and Point Pleasant Beach Police Chief Joseph Michigan previously told Townsquare Media News.
12 Times Being High Cost NJ Residents & Towns
Ten times drunk driving changed New Jersey Lives Forever