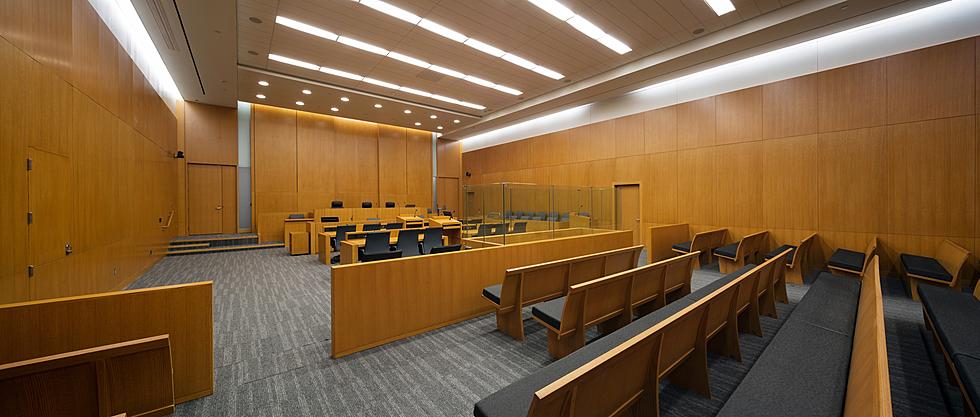 New Jersey couple indicted after forcing two illegal immigrants to do work for them
Getty Images/iStockphoto
A Moorestown, Burlington County couple is in court today after being charged with forced labor and other crimes including harboring two illegal immigrants and making them do work.
U.S. Attorney Philip R. Sellinger and Civil Rights Division Assistant Attorney General Kristen Clarke announced, Thursday that Bolaji Bolarinwa, 47, and Isiaka Bolarinwa, 65, are both charged in an eight-count indictment with two counts of forced labor.
In addition to those offenses, Bolaji Bolarinwa is also charged with two counts of bringing in and harboring certain aliens and two counts of unlawful conduct with respect to documents in furtherance of forced labor.
The harboring and forced labor occurred between 2015 and 2016, when Attorney Sellinger and Assistant AG Clark said that Bolaji Bolarinwa unlawfully obtained labor and services after threatening serious harm to one of the victims, and the other by threatening force or to do actually following through on the threats.
Bolarinwa is also accused of abusing and threatening to abuse the legal process against both victims, knowing that they had both entered the country illegally and prevented them from being detected for no other reason than her own financial gain.
She went a step further as well by confiscating their passports and visas.
Her spouse, Isiaka Bolarinwa, also played a role in the scheme and reaped the financial benefits from forced labor.
Isiaka and Bolaji each face a maximum penalty on each forced labor count of 20 years in prison.
Bolaji also faces a maximum penalty on each alien harboring count of 10 years in prison and a maximum penalty on each unlawful document conduct count of five years in prison.
On top of prison time, Isiaka and Bolaji, also face a fine on each count of up to $250,000, or twice the gross gain or gross loss from the offense, whichever is greatest.
The government is represented by Assistant U.S. Attorney Jeffrey Bender of the U.S. Attorney's Office in Camden and Trial Attorneys Elizabeth Hutson and Vasantha Rao of the Department of Justice's Civil Rights Division.
Defense counsel:
Bolaji Bolarinwa: Jeffrey Zucker Esq., Camden.
Isiaka Bolarinwa: TBD.
Have You Seen Them? Ocean County's Most Wanted