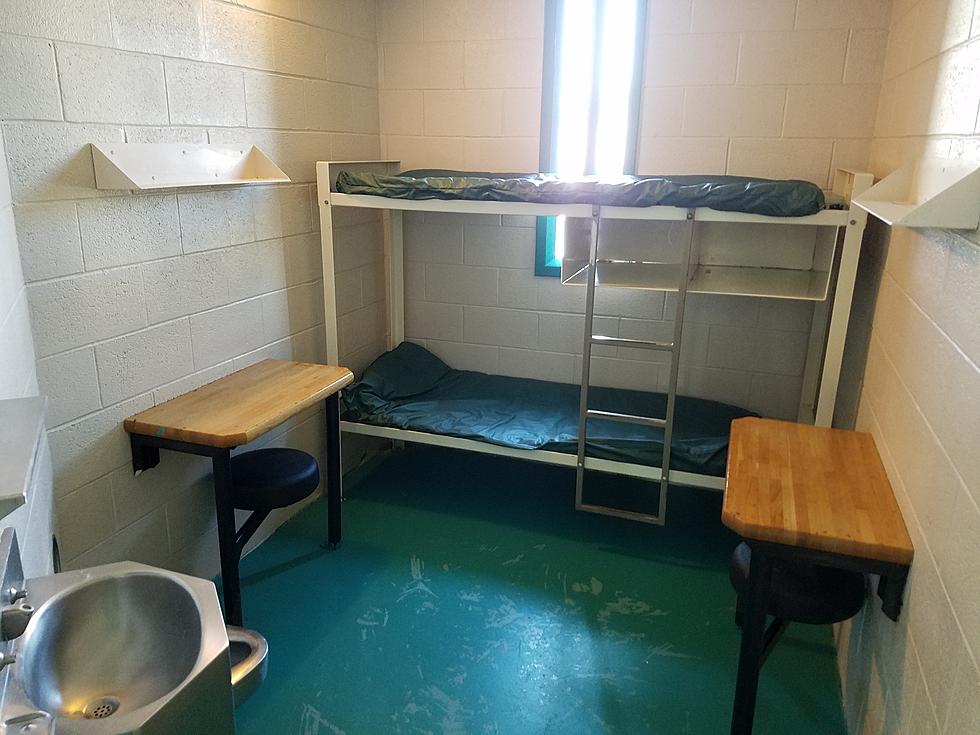 Naked man arrested for burglary in Middletown Tuesday
Prison cell at the Monmouth County Correctional Institute. (Vin Ebenau, Townsquare Media New Jersey)
Police in Middletown have arrested a man who laid it all out there this morning when he committed a burglary at a home on Phillips Mills Drive around 5:45 am.
The resident who called police reported that the male suspect, who allegedly committed the burglary, was wearing only a sweater and was naked from the waist down.
Police officers and a K9 bloodhound named Jax then began searching the area for the suspect who had fled from the area on foot.
While officers were conducting a canvas of the area, the man was observed running in the area of Hunters Pointe.
As police went to that area they discovered that the suspect had attempted to gain entry to a residence on that street as well.
A different patrolman and his K9 Koda began a track and found the man who was now fully naked and hiding under a rear deck of a house on Hunters Pointe.
The suspect was identified as Jacob S. Gerges, 35, of Leonardo who is charged with two counts of Burglary, two counts of Attempted Burglary, and one count each of theft, lewdness, and resisting arrest.
Gerges was lodged in the Monmouth County Correctional Institution pending a hearing.
Anyone with additional information is asked to contact Det. Keith Hirschbein at (732) 615-2120.
More From The Jersey Shore: