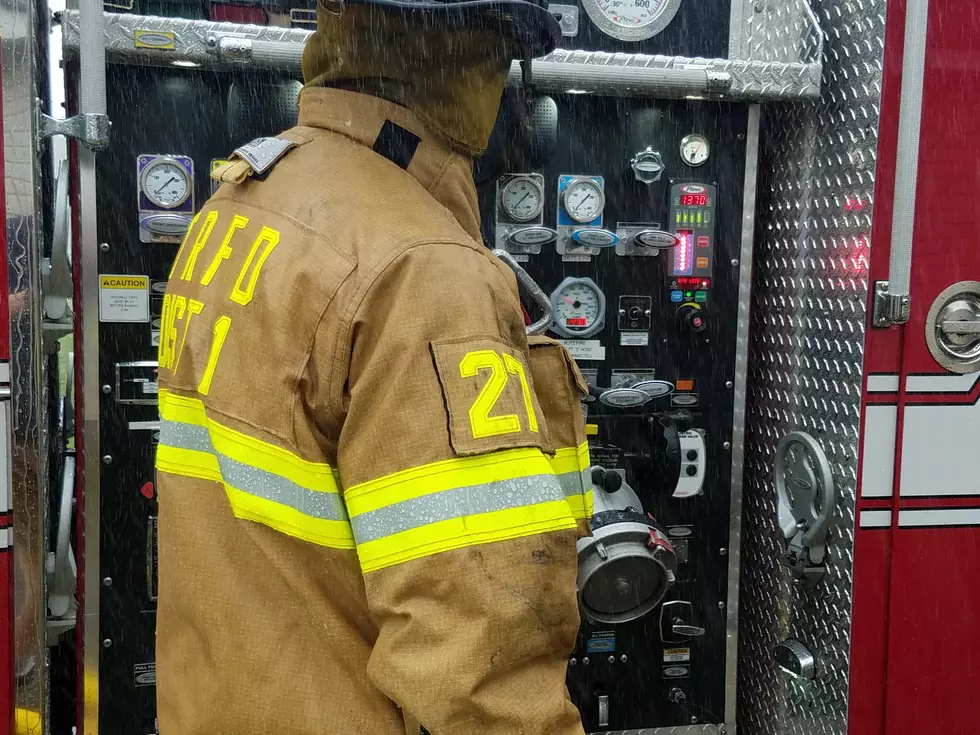 Multiple crews help douse the flames of garage fire at Toms River, NJ home
(Photo: Vin Ebenau, Townsquare Media NJ)
There were multiple crews at the site of a garage fire in Toms River on Monday night able to douse the flames.
It was 7:32 pm when East Dover and Island Heights Fire Companies got the call regarding a fire on Senaroth Court with Toms River Police dispatch getting calls that people were still trapped inside the home, according to a statement from East Dover Volunteer Fire Company Chief Joe Catapano.
The fire appears to have started in the garage and then made its way into the laundry room inside the house, per Captain Goresh of EDFC who was also able to report back and confirm with Toms River Police that everyone was then safely out of the home.
Firefighters entered the garage first and were then able to work together to put out the flames.
Thankfully, there are no injuries reported to any residents or firefighters.
Chief Catapano said in the statement that, "due to the quick response of firefighters, the fire was maintained to the garage and laundry room with no fire extension into the main house."
The Monday night house fire remains under investigation by the Toms River Bureau of Fire Prevention.
Chief Catapano thanked the several agencies on the scene for working together to put out the fire and make sure everyone was safe from Toms River Police to Toms River Fire Company #1, Silverton Fire Company, Toms River Bureau of Fire Prevention, the Toms River Building Department, Toms River EMS, New Jersey Natural Gas, and Jersey Central Power & Light.
It takes an effort from several firefighters to put out fires like the one on Senaroth Court in Toms River on Monday night, and all of these times when they've worked together to put out fires:
How Firefighters training helped put out major fires