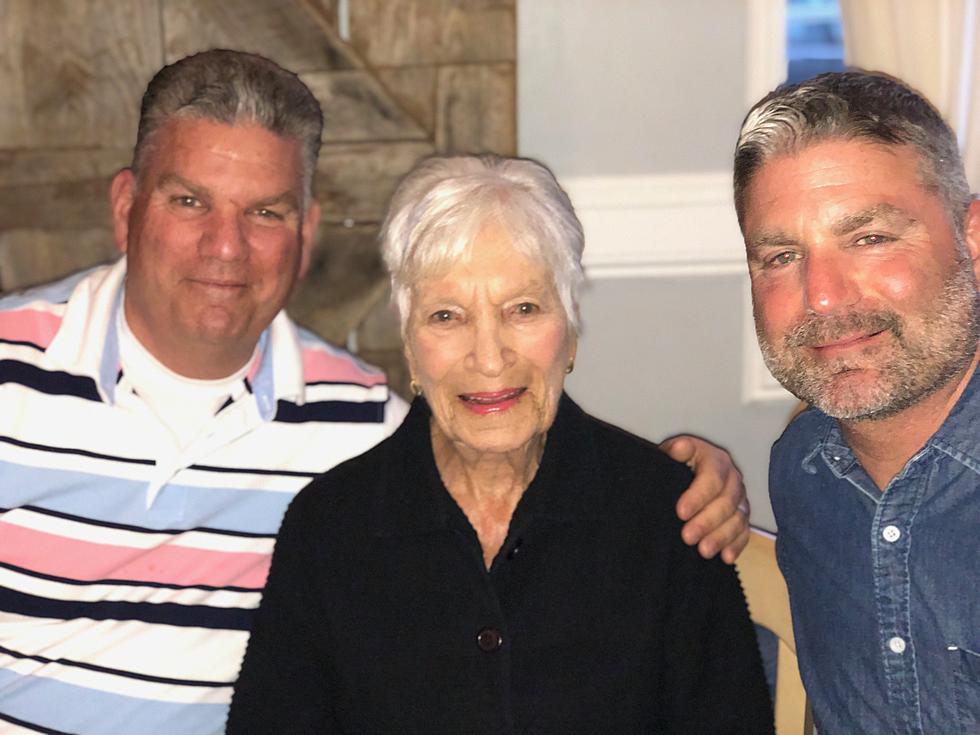 Kevin with his mom and brother Brian
My intention was not to mention the weather today but how can you not?
Following a beautiful spring day on Saturday Mother Nature showed no love for Mother's Day by giving us what had to be one of the most miserable days of the year.  You would have thought it was March and not May and the conditions clearly put a damper on many plans made to celebrate Mom's big day.
It was a weekend celebration for us as we took my 91-year old mother out to Xina in Toms River on Saturday night and then Sunday had lunch at Talula's in Asbury Park with our children.  Despite the horrific weather we managed to have a great time and the best part was the kids picking up the tab.
I know I've said it before that when you have nothing to talk about you talk about the weather but this really starting to get to people.  We have been in a pattern of one nice day out of about five over the last month or so and it does not look any better for the remainder of the month.
Right through Memorial Day it's somewhat bleak for the most part which is not a good way to start the summer season at the Jersey Shore.  We can only hope for a turnaround in June, July and August or there will be many long faces around here.
Weather permitting the finals of the Ocean County Baseball Tournament are scheduled for tomorrow night at Toms River North and will produce a first-ever champion in the near 50-year history of the OCT.
Jackson Liberty will take an 18-game winning streak into the finals against Point Boro in the third meeting of the season between the teams.  The Liberty Lions swept a pair of Class "B South" contests a couple of weeks ago on their way to the division championship but the Panthers have a chance to get their revenge and lift a trophy of their own.