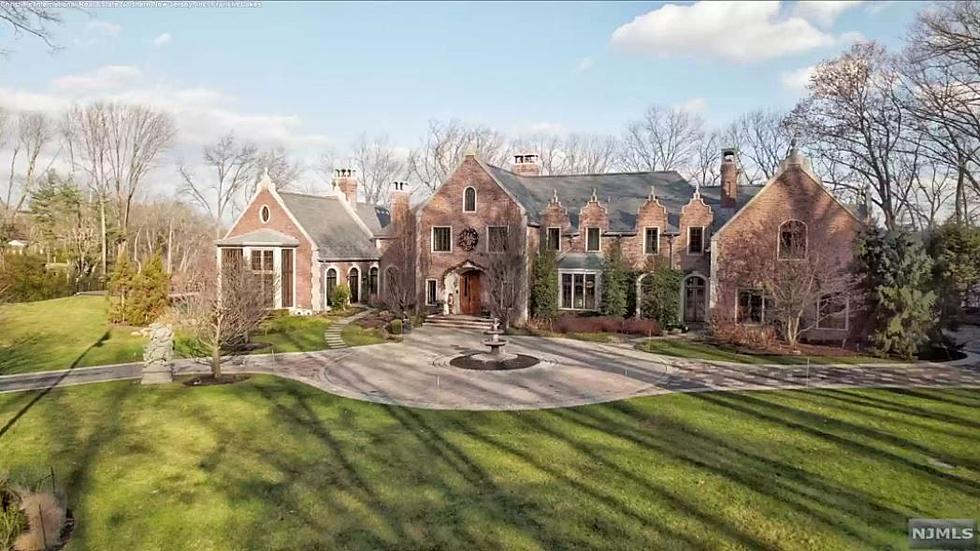 The Most Expensive New Jersey Home on the Market Has a Stunning Surprise Behind it
Brokered by CHRISTIE'S INT. REAL ESTATE NNJ Franklin Lakes
As of this writing, 275 Indian Trail Drive in Franklin Lakes is the most expensive New Jersey home on the market with an asking price of $25 million.
There are many luxurious surprises inside, but the real "oh wow" is what's behind this mansion.
This home is very different from the others that I've featured.
First, it's super modern. Many of the unbelievably expensive New Jersey properties that we take tours of stick with the vintage look.
When I say vintage I mean decades-old vintage.
Surprisingly, this over 14,000 square foot home that sits on three acres only has five bedrooms.
Usually, with properties this size, there are 20+ bedrooms.
Once we start the tour the people who designed this home more than made up for the lack of bedrooms with other unbelievable add-ons.
Franklin Lakes is an upscale town in Bergan County. When I showed this property to someone they said "it looks like the homes that all of the Housewives live in." They're not wrong.
We won't even get into property taxes, it will make your reappraisal not so painful.
If you were to pay the asking price of this mansion or $25 million dollars, your mortgage would be a measly $107,000 a month. Remember, this is not factoring in the property taxes.
I will feel accomplished in life if I'm able to earn $107,000 in a year. That's one mortgage payment. Let that sink in.
I've done a lot of these real estate features, and I can honestly say that this is one of the most unique and impressive properties that I have ever seen.
The Most Expensive New Jersey Home on the Market Has A Big Surprise in the Back
If you can get that home for $25 million in Jersey, imagine what you could get in more affordable states. Here's where New Jerseyians are skipping town to. 
NJ Residents are Moving to these 25 Cities