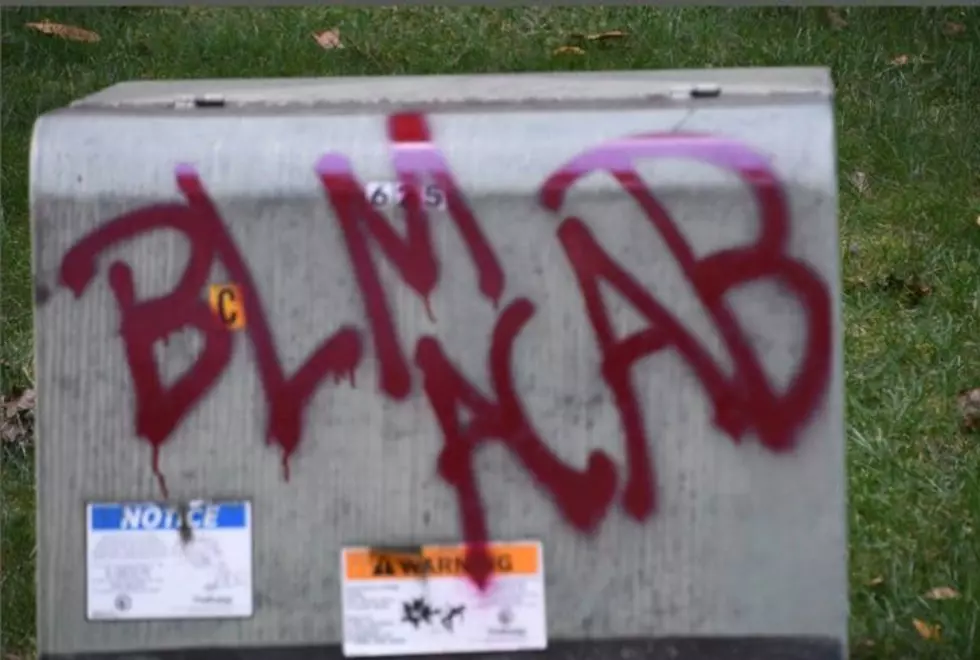 Middletown Police search for suspects in latest graffiti incident
Graffiti on electric box in Middletown. (Middletown Township Police Department)
Enter your number to get our free mobile app
It has been less than a month following a graffiti incident where anti-police rhetoric was spray painted across two roads in Middletown that another round of suspects have defaced property.
Middletown Police on Tuesday said they are seeking the publics help in collecting information on the suspects responsible for this latest incident.
The artists spray painted anti-police acronyms including ACAB which stands for All Cops Are B......s and F... ICE on the roads themselves across Howland Road, Tatum Drive, Pelican Road and Borden Road as well as an electrical box.
It was Pelican Road and Borden Road where suspects spray painted a series of writings last month including ACAR which stands for All Cops Are Racist.
"Let me be abundantly clear to the individuals responsible for this: know that you aren't heroes and you're not affecting change...you're cowards."
"Thank you Middletown Mayor Tony Perry for your unwavering support of Law Enforcement. This is disgraceful and disgusting and certainly doesn't represent the majority of our residents in Middletown and Monmouth County. Support the Blue."
Anyone with information on either incident is asked to call the Middletown Police Tip Line at (732) 615 - 3277.
Enter your number to get our free mobile app
You can follow Vin Ebenau on Twitter and Instagram and email news tips to vin.ebenau@townsquaremedia.com.
More From Townsquare Monmouth-Ocean:
Enter your number to get our free mobile app
These Pictures Show IBEW Local 400 Donating $25,000 PPE Supplies to Ocean and Monmouth County Hospitals