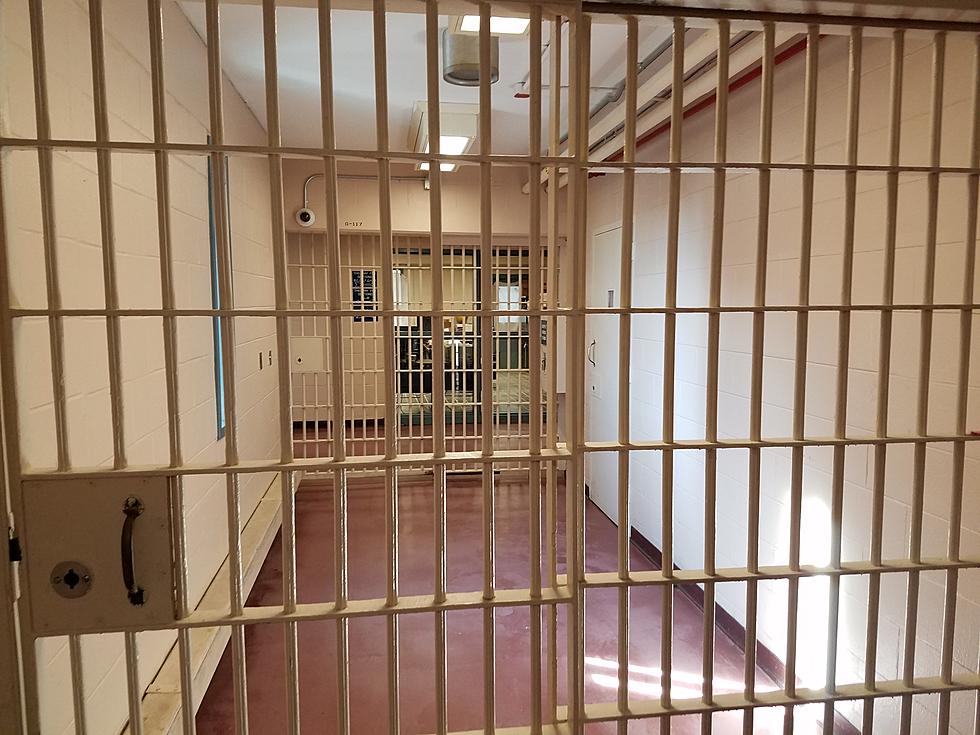 Marlboro Police arrest a trio behind rash of car and home burglaries
Prison door at the Monmouth County Correctional Institute. (Vin Ebenau, Townsquare Media New Jersey)
Three Newark men have been arrested and charged for their alleged roles in a spree of auto thefts and residential and vehicle burglaries that took place in Marlboro last summer.
Township police worked diligently to identify and apprehend the suspects involved in the burglaries.
Desean Lewis, 24, is charged with 22 counts of burglary, 6 counts of theft, 1 count of receiving stolen property and 1 count of obstruction.
Christopher Leake, 19, is charged with 6 counts of burglary, 2 counts of theft, 1 count of receiving stolen property and 1 count of obstruction.
Nahji Mayes, 23, is charged with 1 count of theft and 2 counts of burglary.
Marlboro Police assisted the U.S. Marshalls Task Force with the arrest of Lewis and Mayes.
Leake was already in jail on other charges not pertaining to Marlboro Township, so no need to go out and arrest him again.
Lewis and Mayes were committed to the Monmouth County Correctional Institute in Freehold.
Now that the investigation is over and the suspects have been apprehended, Marlboro Police want to ask that you keep everything locked up and safe.
"The Marlboro Township Police Department would like to take this time to remind everyone to lock their doors and remove personal belongings from their vehicles. Most importantly, remove the key fob from the vehicle.
These vehicles were targeted because they were left unsecured with the key fob inside. Once the vehicles are stolen, they are often used in the commission of other crimes.    
Please do not let your vehicle become an easy target for criminals."
You can follow Vin Ebenau on Twitter and Instagram and email news tips to vin.ebenau@townsquaremedia.com.
More From Townsquare Media Monmouth-Ocean:
Enter your number to get our free mobile app
"Signs