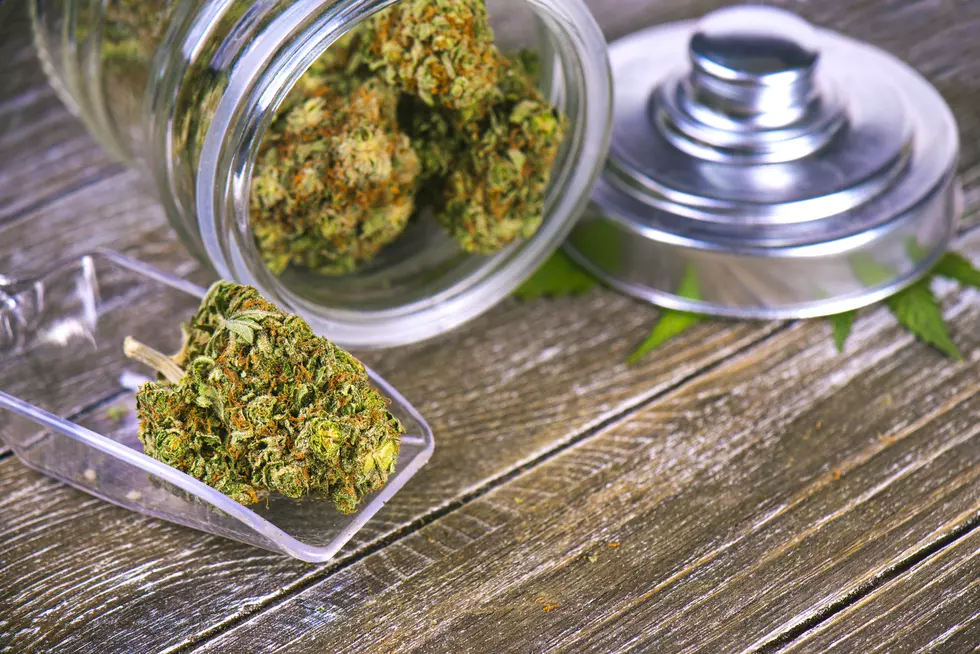 Manchester could become latest Ocean County town to ban cannabis shops
Getty Images/iStockphoto
Manchester Township could soon become the latest Ocean County and New Jersey municipality to prevent pot shops from setting up space in town.
Listen to Vin Ebenau mornings on Townsquare Media Radio Stations, email him news tips here, and download our free app.
T-minus two months, give or take a few days, until every municipality in New Jersey has to make a final decision on whether to prohibit marijuana/cannabis/pot/weed shops from setting foot in their town to sell the drug.
It means by August 22, any and all municipal regulations, bans, etc. have to be written, introduced and approved by that date...or they wouldn't be able to do so for five-years.
The Manchester Township Council introduced an ordinance this week along with an initial approval of a measure that would prevent cannabis shops from establishing themselves in this Ocean County municipality.
Point Pleasant Beach and Berkeley are among the other local municipalities who have already taken this step.
In the ordinance, obtained by Townsquare Media News, the council states that they are looking to prohibit the "operation of any class of recreational cannabis business within its geographical boundaries."
The ordinance in Manchester, if given the final approval on June 28 at the next council meeting, would prohibit all cannabis establishments, cannabis distributors or cannabis delivery services from operating anywhere in the town, except for the delivery of cannabis items and related supplies by a delivery service, according to Section 1 of the ordinance.
Here is an excerpt from the Manchester Council ordinance on why they are looking to pass this measure for the town.
"The Township Council of the Township of Manchester has determined that, due to present uncertainties regarding the potential future impacts that allowing one or more classes of cannabis business might have on New Jersey municipalities in general, and on the Township of Manchester in particular, it is at this time necessary and appropriate, and in the best interest of the health, safety and welfare of Manchester's residents and members of the public who visit, travel, or conduct business in Manchester, to amend Manchester's zoning regulations and police regulations to prohibit all manner of marijuana-related land use and development with the exception of medical marijuana concerns within the geographic boundaries of the Township of Manchester.
WHEREAS, officials from two prominent non-profit organizations that have been established for the purpose of advising New Jersey municipalities on legal matters such as have been presented by the Act (those organizations being the New Jersey State League of Municipalities and the New Jersey Institute of Local Government Attorneys) have strongly urged that, due to the complexity and novelty of the Act; the many areas of municipal law that are or may be implicated in decisions as to whether or to what extent cannabis or medical cannabis should be permitted for land use purposes or otherwise regulated in any particular municipality; and the relatively short duration in which the Act would allow such decisions to be made before imposing an automatic authorization of such uses in specified zoning districts subject to unspecified conditions, the most prudent course of action for all municipalities, whether or not generally in favor of cannabis or medical cannabis land development and uses, would be to prohibit all such uses within the Act's 180-day period in order to ensure sufficient time to carefully review all aspects of the Act and its impacts."
12 Times Being High Cost NJ Residents & Towns
Ten times drunk driving changed New Jersey Lives Forever