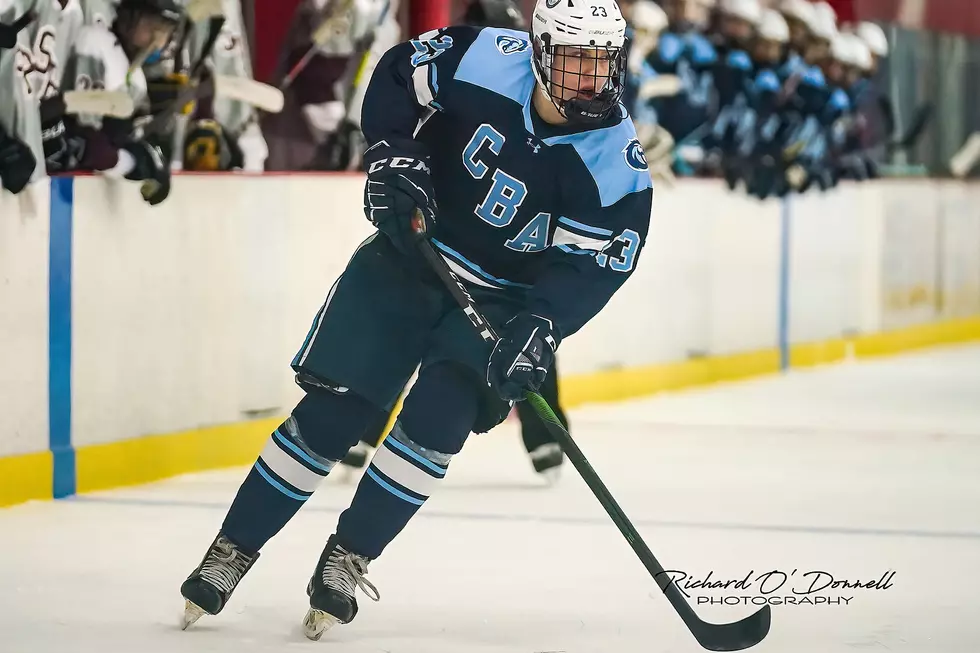 Making the Case for High School Sports Crowds
CBA's Leighton Biesiadecki (Richard O'Donnell)
On Monday Shore Regional High School principal Vin DalliCardillo shared with me an "open letter" he had written to Governor Murphy, the New Jersey Department of Health and the NJSIAA.
DalliCardillo's frustration has to do with current restrictions which do not allow for any spectators at winter sporting events due to the pandemic.  Ice Hockey season started last week and boys and girls basketball begins one week from today and as it stands now will be played in empty gyms as not even parents will be allowed to attend.
We published the letter on shoresportsnetwork.com and it resulted in quite a bit of feedback so I wanted to follow up and offer my own thoughts.
DalliCardillo, a former standout athlete at Brick Memorial High School, wrote his letter as both a school administrator and parent of two high school athletes.  His point was that individual schools should be able to develop their own policy to safely allow a limited number of spectators to attend games.
The number would vary based on the size of a school's gym and again with safety in mind each school would come up with a plan so at the very least parents could watch their sons and daughters play.
I could make a case for both sides on the issue and the well-written letter raises some good points.  If you figure that the average basketball team dresses about 15 players and gave each two tickets that would be 30 spectators. Add a few for coaches and maybe you have 40 people.  By the way I would allow only fans of the "home team" to attend in this scenario.
Of course the main argument on the other side is you are bringing adults into a building from the outside which is what schools have limited especially over the last couple of months with a spike in positive tests.  There is also the social distancing issue. Who would monitor where people sit and make sure they follow the guidelines.  Plus what about sanitizing the facility before and after games? Eemember there are freshman and JV games as well.
These are all things a year ago that we could not even imagine.  In truth I don't know what the right answer is.  If I was a parent of a high school athlete I would want desperately to be in the gym rooting for him or her, especially if they were a senior.
However I would also do everything I could to make sure they got to play and if me staying away increases that chance then I would understand.  Maybe!
KEEP READING: See how sports around the world have been impacted by the coronavirus