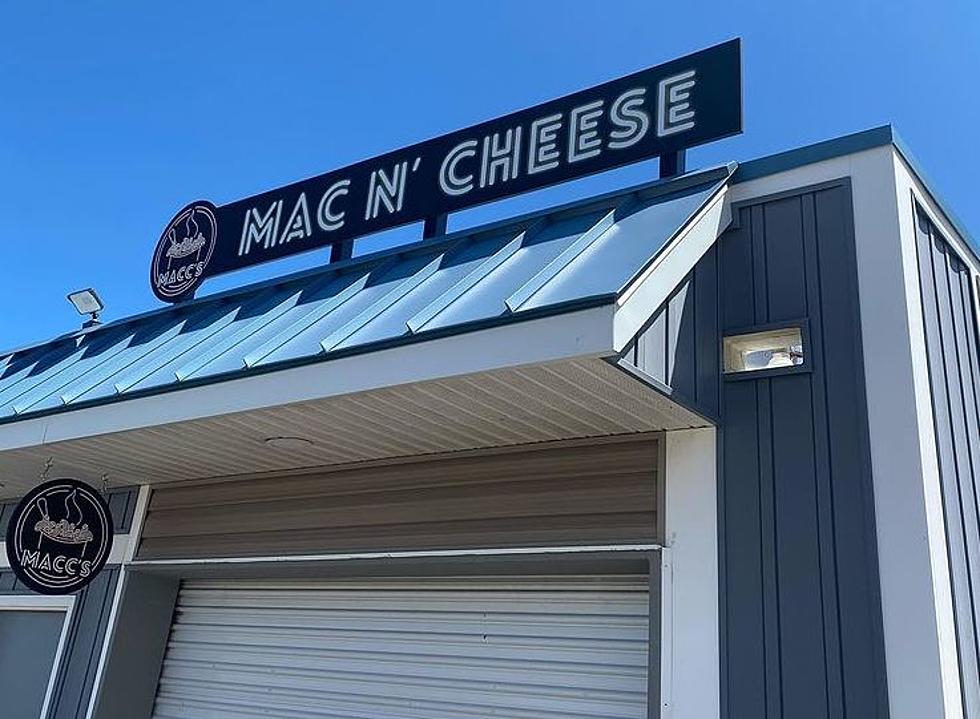 Get Ready Ocean County, NJ – A Mac and Cheese Restaurant is Opening on the Seaside Heights, NJ Boardwalk
Macc's via Instagram
The Macchiaverna family has had deep ties to Seaside Heights for years going all the way back to Rainbow Rapids in the 80s. Now, three cousins are about to embark on a new venture that is going to take Seaside Heights by storm.
A fast-casual spot that serves mac and cheese. How did this idea come about? Partner Kenny Macchiaverna told me that he and his cousin Joe were surfing right in front of Playa Bowls, which Kenny owns when Joe noticed the empty kiosks at 2 Ocean Terrace and said that would be a prime location for something special. Kenny and Joe got together with builder and cousin Johnny Macchiaverna and that is how Macc's was born.
Joe Macchiaverna is a partner and chef at popular restaurant PJ's Place. He has been working on all kinds of different, delicious, and unique mac and cheese creations before launch. We're talking eight different mac and cheese flavors just to start. Cheesesteak, pulled pork, lobster, southwest chicken, broccoli and cheddar, veggie are just some of the varieties to look forward to. Plus, they're even going to offer breakfast options.
Listen to Matt Ryan weekday afternoons on 94.3 The Point and download our free 94.3 The Point app.  
Kenny "the face" of Macc's told me that with Beach Taco, Playa Bowls, Three Brothers, Park Seafood, and now Macc's that area of the boardwalk has become its own little food court. Situated right near Funtown Beach, the location couldn't be any better.
Listen, we all love boardwalk pizza and sausage and peppers. But, it was time for something different. It was time for the ultimate comfort food to get the spotlight. Who doesn't love mac and cheese? Whether it's a little kid, or someone looking to carbo-load after a long night (or day,) Macc's will be ready to serve.
Look for Macc's to open in early May, right before the unofficial start of summer at the Jersey Shore Memorial Day Weekend. Stay up-to-date by following Macc's on Instagram.
After seeing Macc's, why would you want to leave the Jersey Shore? Check out the 100 Best Places to Live on the East Coast
LOOK: See the iconic cars that debuted the year you were born