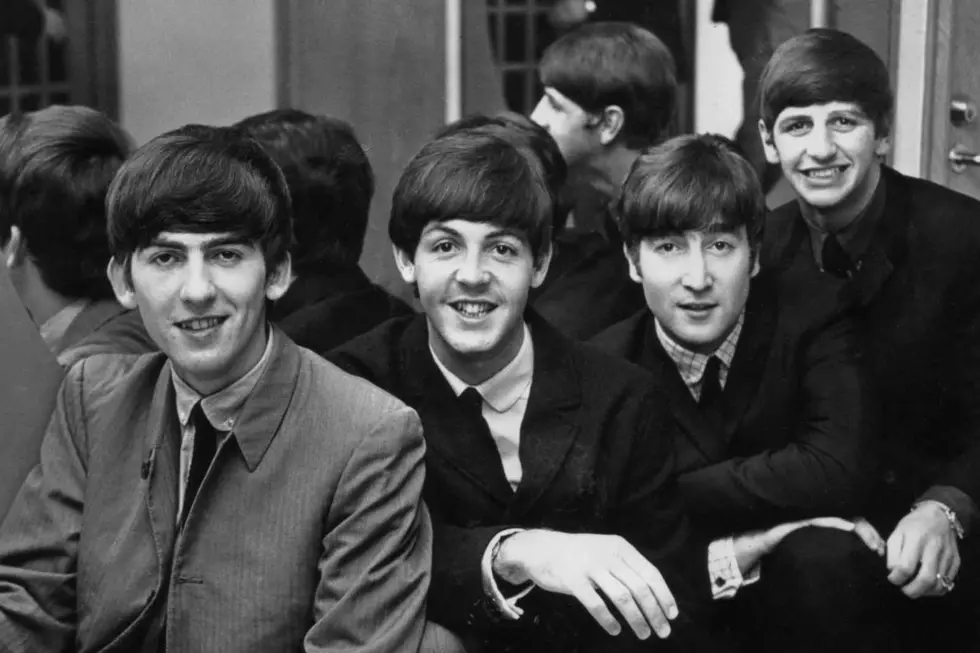 Joe Flannery, the 'Secret Beatle,' Dies
Hulton Archive, Getty Images
Joe Flannery, who served as the booking manager for the Beatles from 1962-3, has died in his home in the Liverpool suburb of Aigburth. The man known as the "Secret Beatle" was 87.
"He had been unwell for the past month but he was still making plans for the future," his nephew Norman Meek said in a statement reprinted by NME. "Fans from all over the world would call at his home and he was always happy to speak with them. He had a song, 'Much Missed Man,' and I'm sure the city would agree with that sentiment."
Born in 1931, he met future Beatles manager Brian Epstein six years later when he found himself at Epstein's house due to their mothers' conducting business together. "He was quite a handful and I thought at the time something of a spoilt brat," Flannery wrote in his 2013 memoir Standing in the Wings: The Beatles, Brian Epstein and Me. "So much so in fact that he had me in tears by the end of the afternoon" when Flannery went to play with a toy coach and Brian "deliberately trod on the lead horses, breaking their legs, rather than have it distract my attention away from him."
Still, they became close friends, and by the late '50s, Flannery had gotten involved in the burgeoning local music scene by helping his brother's band, the Teenage Rebels, get gigs in town. When Epstein became the Beatles' manager, he drew upon his friend's expertise.
"I remember Brian coming to me and asking if I'd go round the clubs taking bookings for the Beatles because he was very well-spoken and didn't think it would suit if he was going round taking the bookings," he said in 2015. "So that became my job and Brian handled the contacts and business side of things. We would meet up every few days to share notes. We had other bands on our books too, such as Gerry and the Pacemakers, Cilla [Black], Beryl Marsden and Billy J Kramer."
He eventually left the group, moving to Hamburg with his partner Kenny Meek and handling bookings for the Star-Club, where the Beatles had played their final residencies in the German city. But he eventually returned to his hometown and was a regular at Beatles-themed events in Liverpool.
The Cavern Club tweeted, "We are deeply saddened to hear of the passing of Joe Flannery, a lifelong friend and business associate of Brian Epstein and friend of the Cavern Club. Everyone at The Cavern, Beatleweek and all who met him over the years will miss him dearly and our thoughts are with his family."
"Sad to hear of the passing of my dear friend Joe Flannery," added Liverpool Mayor Joe Anderson, "a real gentleman so influential in the Liverpool music scene, he was a Beatles historian and ambassador for our City. He lived and breathed music and our City. RIP Joe x"
See Other Rockers We've Lost in 2019