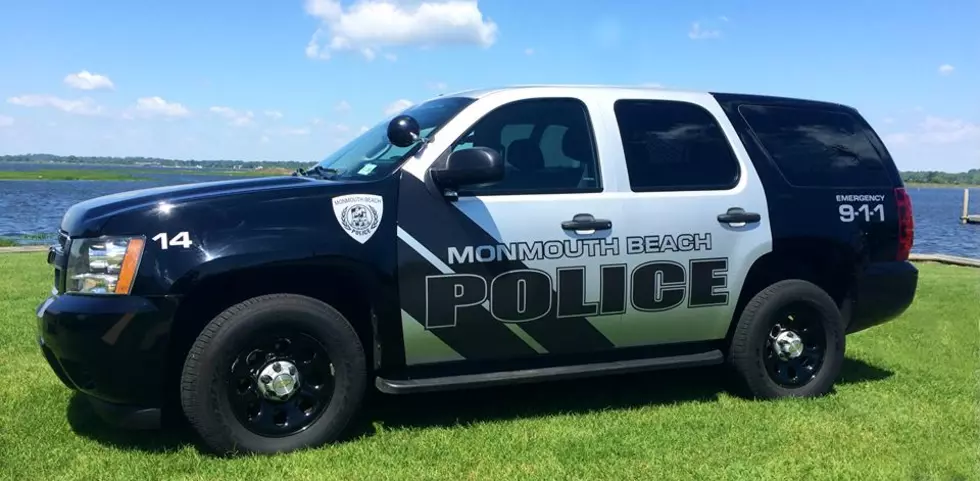 Jersey Shore unlocked vehicle burglary trend hits Monmouth Beach
Monmouth Beach Police vehicle (Monmouth Beach Police)
The unlocked vehicle burglary trend at the Jersey Shore has reached Monmouth Beach.
Listen to Vin Ebenau mornings on Townsquare Media Jersey Shore Radio Stations, email him news tips here, and download our free app.
Police in this Monmouth County borough issued a statement over the weekend following a response to several calls about vehicles that had been burglarized.
It all began on Friday when Monmouth Beach Police responded to three calls about unlocked vehicles which had been "entered and rummaged" through the overnight hours.
Then police received a call about a 2021 Range Rover which, as it turned out, was not in the owners driveway but in Mount Vernon, New York.
Police said the owner left the vehicle unlocked with the key fob inside the day before it was stolen.
On Saturday, the Range Rover was located and returned Monmouth Beach Police said thanks to help from Range Rover Customer Support, Newark Police, NJ State Police, and Mount Vernon, NY Police.
This vehicle burglary and theft remains under investigation.
Borough police responded to another call on Saturday afternoon but not to a vehicle but a house.
"We received a call from a very observant neighbor who noticed two unfamiliar women using a chair to climb onto the elevated deck of the house next door. Once on the deck the women tried the french doors to the house and found them UNLOCKED."
The two women proceeded to enter the house, illegally, and then a police officer found them when he arrived on scene and placed them both under arrest after learning they didn't live there or should have been there in the first place.
Ricki Roman, 22, of New Brunswick and Yarvic Gonzalez, 22, of Newark were both arrested and charged for Burglary, Criminal Trespass, and Disorderly Conduct.
Whether it's your car or your house, make sure everything is locked up and secure when you're not around.
Monmouth Beach Police have issued a warning as well.
"We understand that many people enjoy the small, safe, town atmosphere in Monmouth Beach and while that is somewhat true we are far from immune to our share of crime. It's almost always the case that when we respond to calls like this the shocked victims say "I didn't think this kind of stuff happened in Monmouth Beach". Unfortunately, we have to burst their bubble to tell them that it happens more often than they think. It happens all over the State of NJ and the country for that matter. In recent years we have not had a single case of a car being stolen where the vehicle wasn't left UNLOCKED with the key fob in it. Please help us break the pattern by locking your car and your house!"
LOOK: What major laws were passed the year you were born?
Data for this list was acquired from trusted online sources and news outlets. Read on to discover what major law was passed the year you were born and learn its name, the vote count (where relevant), and its impact and significance.
How Many In America? Guns to Ghost Towns
Can you take a guess as to how many public schools are in the U.S.? Do you have any clue as to how many billionaires might be residing there? Read on to find out—and learn a thing or two about each of these selection's cultural significance and legacy along the way.