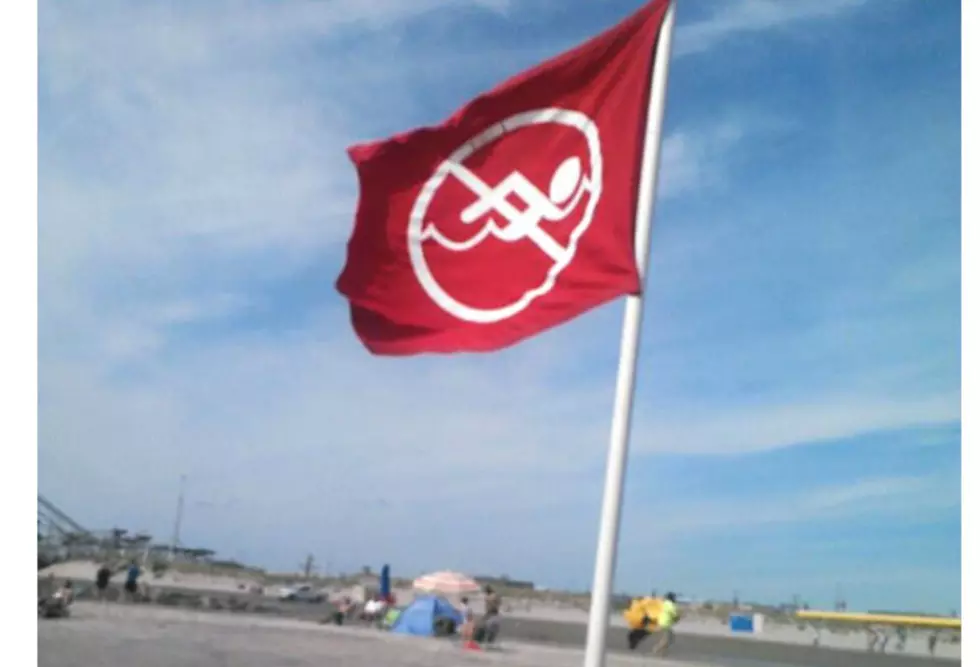 Jersey Shore town tries new signs on beach that drowning victim's family wants to close
(North Wildwood Beach Patrol)
NORTH WILDWOOD — For close to half a century the city has had signage in one form or another warning people about the dangers of swimming in the ocean. After a lawsuit was filed following a recent drowning, the city is trying new signs in one area of the beach they hope will help people stay safe especially as the summer season gets underway.
Mayor Patrick Rosenello said with the city being an island it is "unrealistic," to have lifeguards at every place a person could swim. He said the area where the signs have been installed is a popular location for fishing or to launch kayaks or other watercraft, but that it is not where people should be swimming, especially without lifeguards present.
The signs say "Unprotected beach. Sudden drop-off" and "Deadly currents. Real risk of drowning."
The family of George Bradley Smith, a 54-year-old man who drowned in 2012, is seeking to close that area of the beach where two other people also drowned in 2009.
Smith was walking near 2nd Street and Ocean Avenue when the sand "dropped off."
Rosenello said the lawsuit was not the direct cause of the new signage but added, "I'd be lying if I said it wasn't on our mind."
Saying that the safety of swimmers is very important, Rosenello believes the lawyers for Smith's family are "clouding the message" about swimming in the ocean.
"The Atlantic Ocean is a wilderness," he said. "It's inherently a place where you have to be cautious."
The mayor added, "We do provide limited guarded areas where we feel that it can be a safe place to enter the ocean if you follow the rules and regulations."
People who swim where there are no lifeguards, Rosenello said, "are taking your life into your own hands."
Lifeguards are not a guarantee of safety but the mayor said "The vast majority of drownings have occurred after hours on beaches that otherwise are guarded. The facts don't back up the claims that the inlet area is inherently more dangerous."
For as much as the city wants to keep people safe, the mayor said there is only so much they can do to stop people from doing what they want.
"If you walk for 20 minutes in any direction you are going to encounter tidal waters," he said.
That can include areas like the beaches, jetties, and bulkheads. He said people asking for barriers to keep people away from what they perceive to be the dangerous areas are "physically impossible," and also not something people should want.
"Millions and millions and millions of people safely enjoy these natural areas," the mayor said.
"On this island it's been generations since someone has drowned on a guarded beach," the mayor said. "Unfortunately every single summer people die on unguarded beaches or guarded beaches after hours."
More From WOBM:
Contact reporter Adam Hochron at 609-359-5326 or Adam.Hochron@townsquaremedia.com