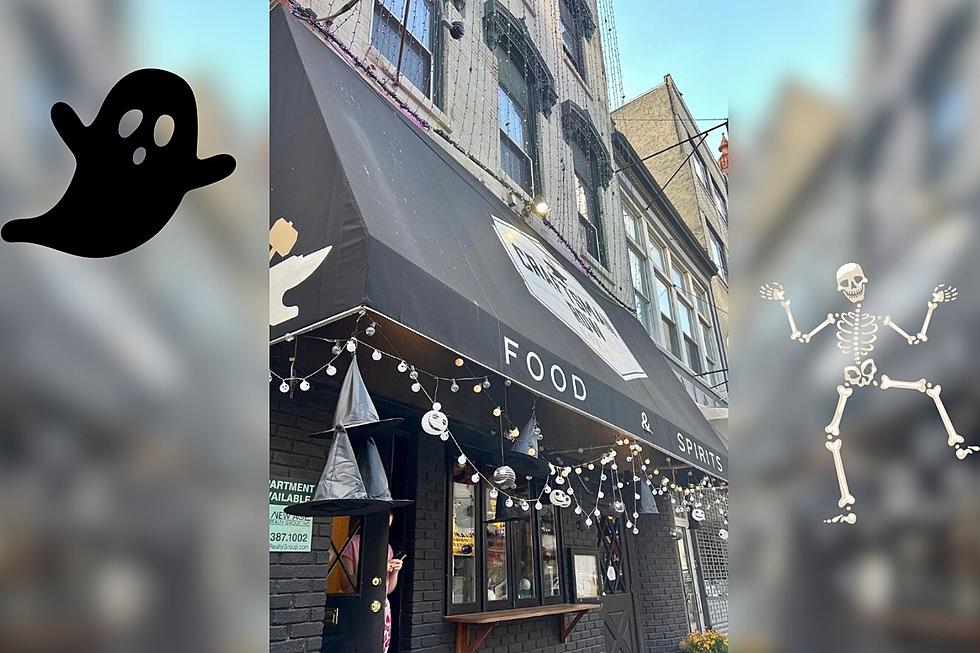 Visit This Nightmare Before Christmas Pop-Up Bar in Philadelphia, PA
@craftsmanrowphl @brittaroundtown via Instagram
If you're looking to do a spooky tour throughout Philly and check out some of the best-themed bars in the city, you need to add this bar to your list.
Craftsman Row Saloon is a bar/restaurant located in Philadelphia that's open from Wednesday to Sunday and knows how to turn on the spooky vibes for the Halloween season.
They open up their Nightmare Before Christmas Pop-Up bar for Halloween time and it's the perfect spot to get some themed foods and drinks to get you into the holiday mood. I am the biggest Halloween fan so whenever I find fun Halloween bars or restaurants like this I make it my mission to get my friends and me there!
Craftsman Row Saloon has a menu packed with crazy dishes like their French Toast burgers and their fried pickles, which sound amazing.
There's a full section on their online menu that goes over all of the Halloween drinks you can order during your visit. There's a blood-bag drink that has rum, grenadine, lemon, apple cider, and cranberry that comes in packaging that resembles a blood bag.
It's very on-theme and has been racking up likes on Instagram and TikTok. There are also some drinks that mention some classic Nightmare Before Christmas characters like Sally Sangria, Oogie Boogie Mule, Something's Up With Jack, Frog's Breath, etc.
If you're a Nightmare Before Christmas fan or just a Halloween fan in general, you need to take advantage of this before it closes down or the year! You can also check out their spooky brunch options going on from 12 to 3 p.m. on Fridays and Saturdays.
This $5.6 Million Victorian Styled Mansion Is For Sale in Bucks County
This is one of the most expensive mansions for sale in Bucks County right now!
22 Businesses We Want to Open in Bucks County, PA in 2022
Bucks County, PA is home to a TON of great businesses (especially locally owned and operated businesses). But I recently asked my Facebook friends which chain retailers and businesses they wanted to see come to our area, and they helped me make this list below with everything from restaurants, to fast food to shopping and more... these are the 22 businesses we want to open in Bucks County in 2022.