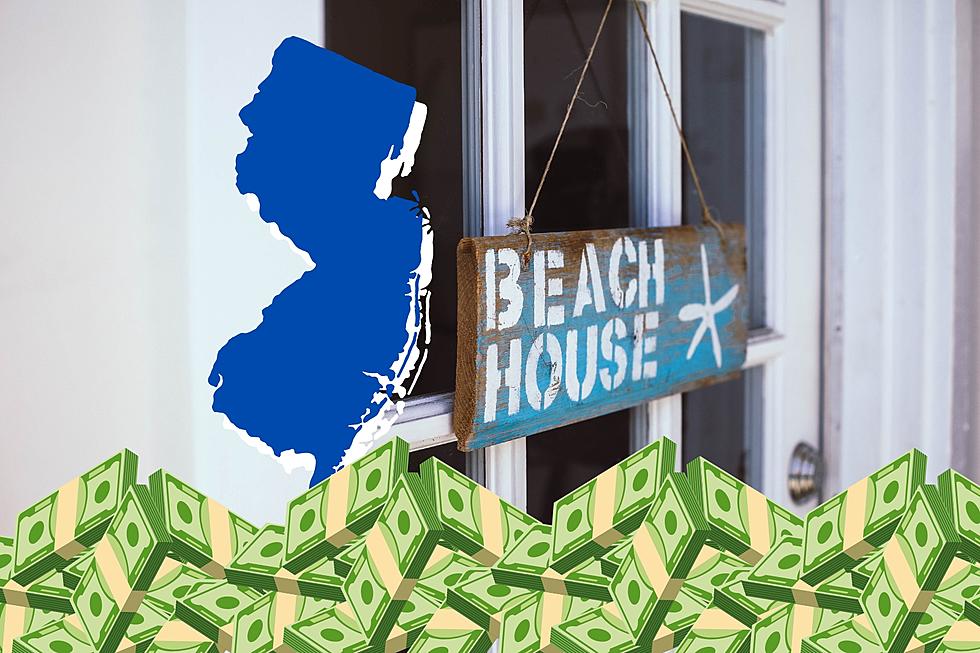 An Average House is Worth Over $1 Million in These 16 NJ Shore Towns
Expensive NJ Shore Beach Houses - Photo: TSM Illustration
Imagine after a long day at work, you hop in your car, drive towards the Jersey Shore, and pull up to your house on or near the beach.
You're greeted with a nice breeze, a stunning sunset, and pure relaxation.
And chances are, to make all of that happen, you had to write a really big check at some point or get a really sizeable mortgage (or have someone in your family who bought a house there decades ago).
We all know real estate prices in New Jersey are a bit out of control, but what do you think an average home is worth in any given shore town?
This might surprise you a bit.
13 towns up and down the shore currently have a typical home value exceeding $1 million
2 towns top $2 million
1 town is over $3 million
Yes, an average home in 16 different shore towns is currently worth over a million bucks.
The average United States home value is $327,514, up 6.8% over the past year.
To find out which beach towns have the highest home values, we turned to the Zillow Home Values Index, which measures "monthly changes in property level Zestimates, captures both the level and home values across a wide variety of geographies and housing types."
And from there data, two points to note:
1. This doesn't mean that every house in these towns is worth over $1 million. This is a rolling average and a good indicator of which shore towns are a tad ritzy.
2. Just because your favorite shore town isn't on this list, doesn't mean the typical home value is low there. Several towns, such as Ocean City and Cape May, were really close to our $1 million threshold.
Before we look at the towns with the highest values, here are some locations on the other end of the spectrum, according to Zillow:
Atlantic City - $171,615
Ventnor City - $443,389
Wildwood - $492,200
Asbury Park - $524,420
An Average House is Worth Over $1 Million in These 16 NJ Shore Towns
Most affordable places to live in New Jersey
SmartAsset released a study analyzing the
most affordable places to live in New Jersey
. The eighth annual study weighed several factors, including taxes, homeowners' insurance, and home costs relative to the local median income.