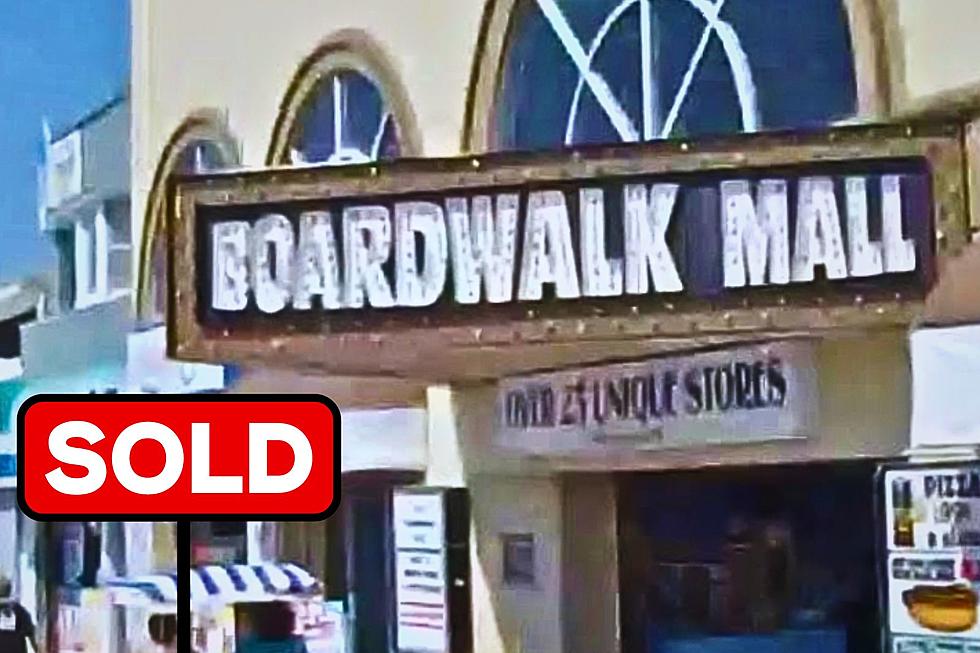 Future Of Beloved Boardwalk Mall Revealed In Wildwood, NJ
Google Street View/Canva
There's something about the Jersey shore that screams nostalgia. That's especially true if you grew up vacationing there as a kid. No matter which beach was your family's go-to spot, there's always something that seems familiar about it with each passing year.
No matter how many changes come to your favorite beach town, there will always be that feeling of "home" that you get whenever you cross over that bridge.
That's especially true for Wildwood. Not only has Wildwood been a popular vacation destination since the 1940s, the Doo-Wop feel of the island only drives the feeling of nostalgia home for so many people. Some of the best memories from our childhoods were made strolling up and down that boardwalk on warm summer nights.
I have to say, when I found out the news of the latest change coming to the Wildwood boardwalk, I realized it was the end of an era for one of everybody's favorite spots. If you grew up in the 2000s like me, then you couldn't wait to spend your money inside the Boardwalk Mall. The t-shirts, hermit crabs, movie and music posters, among other items, had pre-teens and teenagers dropping some serious coin in there during the 2000s and 2010s.
The news recently broke that the Boardwalk Mall has been acquired by the folks that own Capt'n Jack's Island Grill. I LOVE Capt'n Jack's, don't get me wrong, but I'm still sad to see the mall go. Now, I'm fully aware that not everybody will share the same sentiments about that place, but to those of us 35 and younger, the Boardwalk Mall was a staple on our family vacations to the Wildwoods.
Thanks for the memories, Boardwalk Mall.
Source: WatchTheTramcarPlease.com
12 Restaurants People Are Anxious To Eat At In Wildwood This Summer
No matter what cuisine is your favorite, Wildwood has something for everyone! There are a few restaurants in particular that Wildwood regulars can't wait to get back into this summer.
8 Awesome Dog-Friendly Places To Stay In The Wildwoods
26 Pictures of the Old, Glorious Neon Motel Signs in Wildwood Crest, NJ
Let's take a tour of the old, glorious neon signs that still sit high atop many of the 1950s and 1960s-era motels in Wildwood Crest.