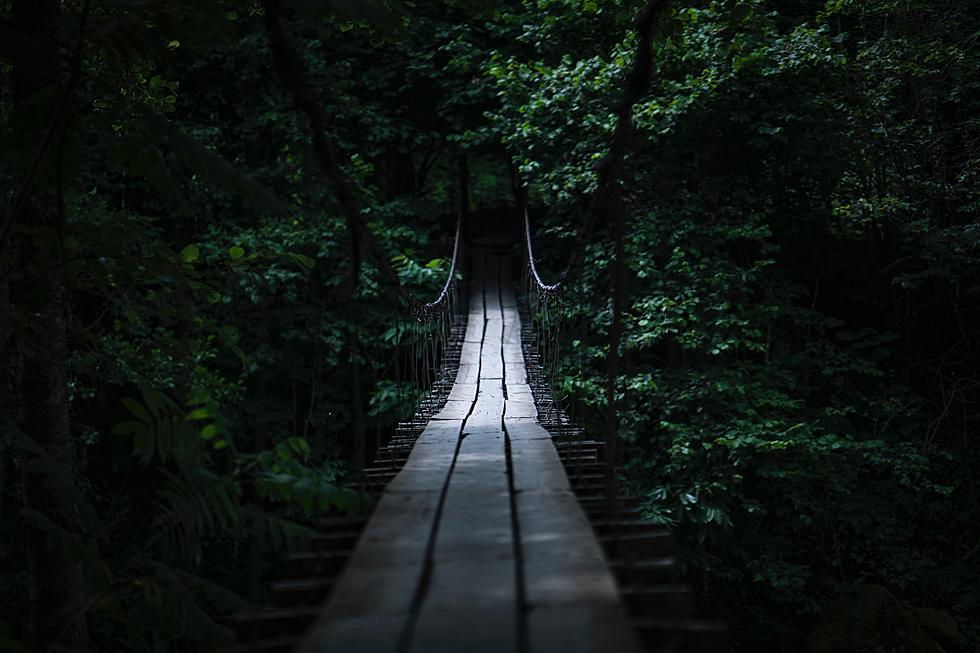 You Might Get Scared Crossing The Swinging Bridge In Princeton, NJ
Photo by Adi Goldstein on Unsplash
You can love it or hate it, but one thing I love about social media is all of the information regarding hidden spots right here in the Garden State that I never knew existed.
I LOVE getting outside. I would consider myself an adventurer when I have the time. I'm one that enjoys exploring new places and trying different things. I'm always down for a good hike. During these late summer months, I'm always happy to learn about a new hike that won't have me out for hours and hours on end all while dripping sweat in the hot sun.
I recently learned about a hike that can be enjoyed in the Institute Woods out in the Princeton area of the state. Apparently, if you park at the Princeton Battlefield and follow the signs to the Trolly Track Trail, it will eventually lead you to this really old and rickety bridge. Obviously, if you have a fear of falling, you might not want to tempt fate with this one. Judging by the comments, though, it seems pretty safe. Although, if you plan on taking the hike with your young children in tow, then you might want to think twice about them crossing it by themselves.
The "hike" is more of a walk around the campus. Still, people that have taken it say it's beautiful. If you're on the hunt for a more challenging experience, but would still like to check out the bridge, you can apparently increase the level of difficulty by adding an additional loop to the trail.
Find out everything you need to know about the hike that will lead you to this bridge in Princeton HERE.
Source: Instagram
You Can Rent the Shoe House in York, Pennsylvania
Imagine Staying in a Big Shoe!
Foxes Play For The Camera In Ocean City, NJ
A local NJ-based photographer captured the beauty of Jersey's beaches perfectly when she got the chance to shoot foxes frolicking on the beach in Ocean City.
17 Google Maps Pictures of Nothing that Erase Every Stereotype of NJ
From "what exit" to "it's too congested," here are seventeen pictures that crush every stereotype that New Jersey has.