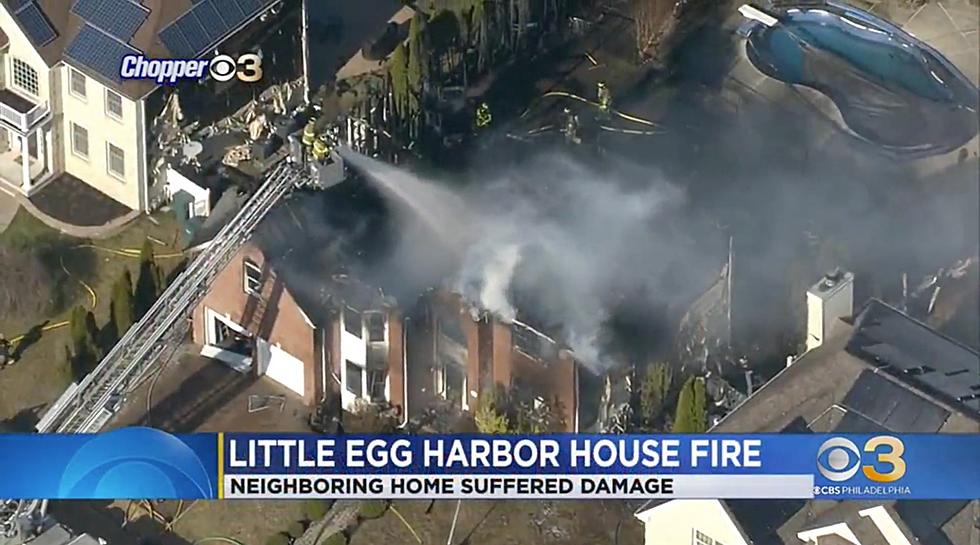 Man found dead following house fire in Little Egg Harbor, NJ on Monday
(Photo Screenshot from CBS-3 Philadelphia)
🚒 Monday house fire under investigation in Little Egg Harbor Township
🚒 Ocean County prosecutors say man was found dead
🚒 The cause of the house fire under investigation
---
A man was found dead after a house fire Monday afternoon in Little Egg Harbor Township.
There were several fire companies on the scene around 1:45 p.m. working to put out the flames at the Harvest Way residence.
Ocean County Prosecutor Bradley Billhimer said that the body found in the home was brought up to Community Medical Center in Toms River for an autopsy and identification.
CBS3 in Philadelphia was first to report the fire in Little Egg Harbor.
The cause and origin of the fire have not yet been determined with an investigation being conducted by the Ocean County Prosecutor's Office Arson Unit, Ocean County Sheriff's Office Crime Scene Investigation Unit, Little Egg Harbor Township Police Department Detective Bureau, Ocean County Fire Marshal's Office, and Ocean County Medical Examiner's Office.
Further information has not yet been released.
How Firefighters training helped put out major fires
First Responders Appreciation
Honoring our Military and Veterans